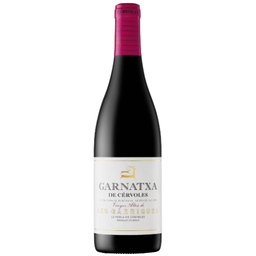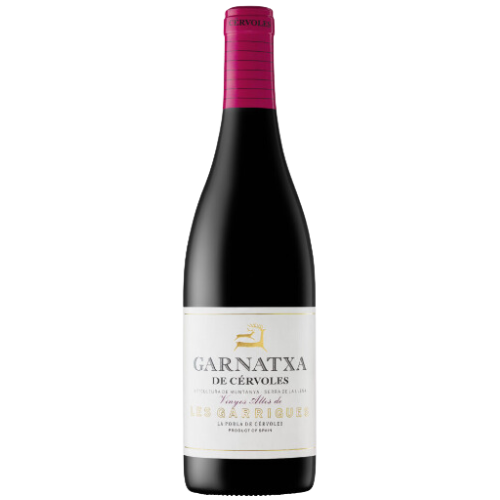 iVBORw0KGgoAAAANSUhEUgAAAIAAAACACAYAAADDPmHLAAAYcElEQVR42u2dW49cx7menzqsQ3dPz5FDckjJIm0LG4rEZAcbOxeJbwzfBBtOtjdgIPsf5D73vsm/8A8IEMBADAOG5US2TEg3onUgKYkSSfE4osgZcs59WIdaVZWL1WuxZ0RZpExzuJpdUGMGo57Fmam33u/9vvoOwnvvmfRV/YpCPN7bnUdIwYuw9AvxW442fu3aLb66dI3+xjbWGExucIDSirATs3zqJV5+4++YXVrgRVn6RTj52VaPq//r/7F69s9sfHCDB19+yZCMAofBUeABSaAj5k+/xH/6H//Kf/zv/w3xBKzR1CUnev+dByG4f/Zjdv7POU4eWeJYZ475uUUWFxaZnVtgfn6R+fkFFuYX6bZnMHc2+eK37+B9+b34KQM0fiW9IZmzDK6sc6u3xcANMa6gACzgnUUKh/SSIIpJekMGWzt0jyzi8QjEFABNtv39964QvLTEFgN2tiXX+z0GoqCFQgpBISxtFxJJjRA57tYam1+s0j2yCM6DmgKgyfuPcAKlJbOJZmmgGfiYAod2gkI4+kJSSBgIiws9LRVBZqYicJKQsNDq0jEKYedpu4RMWXJlKbzDWYuxHic8wgR4oTDWljoCEFMANHs54/CxQC2GyFgDEiE8WoD3Eic82nucs0SdALoRQpX6eNKjAZPvBQDdV1cwWwN8CsXQkJOQ2AGDok9SDDE+L5lAKGxuCednWPrBy6O/0GRD4IVggKIbspOkRFoy1JY+hkwUGDy59BhhEUIhvaQNSAkqDqcaYGIkQOFoyxBlFO0spCsiNGC8I8JjnACvcFLgvcDieREi5C8MADSAEhTSMlA5fQoyLDmulHmjeI9CEBTQygXyxdj/FwMAWVGQSYcWEgWoUXBHITBCkGHxFGghSZXHyZwXZP9fDACEGcwS45wkSBWx1yAcBZLQCyKvUF5ihUc5RTuX4N0UAJOy+i6lLzM8gt0wZTvJSCkocFjACXCydA0DGSCExdmpBpiYFSSW2TDGDz1zpoURMRk51nsKPDluFA8QSC8Q1uOKghchEjThdwHlh9zkuBCscKSBYTgsRaDBYik1gEAQlDIQCkuRV6HgyUbAC8EAtnAILdBSoLVACYUWDovHCk/gNQ6Bw+OVx3hLlqZTEzApFBAY0FLiXIG2nsALvJDgFQqw1Sn3oJ1C5x6bZFMATMpKhEGqAusLBsowJCenIBeOAjA4nJB46YklBL6gGGkA76eXQU2XALSsIpQhtoBZ1yIlIhMC4y3eKwrKCKAXDukUGIHP7ZQBJmWlLie3DpPl7IWGbZ+QO0uBxwmHG6HFAaEA6QRFlk8BMCkUIC1EUiFzwUwumRURmTDkzmKFwAPOCZzwKBSFg2SvN+YFTO6SvAAIEAUgJEXhMYWgEL688Bld+lg8TggQAuk9EZJ8bzBlgEnYf2ctvXxAt9PB+JxcGHIsmbfkwuG8x3oBwuOFI5MC6R2ZmZqAZq+RZ2czQzfxLB1p00sHZFmA9y1yqTHe4yV4J/GI8grYCfLUI3bSEYamCSGNRoA3ljU3YDV/wP1ogzvLG9zbXGeYDchdgXMe4QUBkpbUzImYWIYc+ereyEhOAdBkAiDxhv/duoUYavrBkBtzq9zeXqWX70JRlG8cu/hTUYgygp/f/x7/+gKYgIkVgVVGz8bWFts72ygHMjWooUVnlrAAZSXKSxQPX4EXSCW4+2ANYwxCiInODpKTjvCtzU2yLAMBxloKZ7HOYb3H4XHVx9HLOoeSio0HG2xvb08ZoOkMsLq6ih3l+Ftrcc7h/Tfn/HnvkVKyvb3N2travmdNAdDAdfPmTZRSeO9xzlEUBc45xDdU/Vab3e/3WV1dnQKgsb+YLH+127dvE4YhzrnHYoBqw40x3Lx5c2oCmkr/QgiGwyGrq6u0Wi2KoqhP/1861RVTAFy5cqWMBUxwj4CJBUBl/zc3N4njGOfcPhPwl5ZzDikl165dw1pbs8kUAA0DwNWrV8nzHKXUvs3/NpvunEMpxZdffsn9+/cnWgdMtAj89NNPUUoB1CbAWvut9r9igI2NDa5du1aDYgqAhgnATz75hE6nU2/quAj8Ngbx3pMkCZ9++ulUBDZpVS7e2toat27dYmZmBmtt/XocAFQxAykl77///kQLwYkDQLW5Fy5coNfrEcdxeec/BoDHeUZRFGit+fjjj9nZ2UFKOZE6YGI1wHvvvUcYhmitaw+gej2OCaiE4FdffcWFCxcmVgdMHACUUhhjOHfuHHNzc7U9rxjg24JA46bEOUee55w9e3aqAZpi/wEuXbrE6uoqCwsL9Wl+3NM//ixjDGEY8s4775BlWR1SngLgObf/f/zjH/HeE8fxvtP8JAAAMMYQBAFXrlzho48+mkgzICdp8yv6f+utt1haWqqFW+UCjpuBx3le9f48z3nzzTenJuB5B4D3ng8++IDr16+ztLS0j/6rzx+XASoAZFlGHMf84Q9/YDgcTpwZmCgTIITg17/+NUEQ0Gq1EELUAHgSN3AcBHmeE4YhN27c4N133504MyAn5fRXodu3336bY8eOobXed5KNMRhjnhgAVfhYSslvfvObiQsKTQQAqk1988032d7eZnl5uQ4HV6ffGENRFE9E3xV4kiSh2+3y7rvvsr6+PlFBoYkAQLXZv/vd71hcXKTdbhMEwb4soO8CgApAlQu4sbHBW2+9NVFmQE7C6RdCcOPGDS5dusTx48fRWtc0PQ6Ax/UADrKAMYYsy2i32/z+97/fB7opAJ4T3//tt98mz3MWFxf32f9xDVAlhz7p8ysz0Ol0uHDhArdv364F5hQAzwn9nz17loWFBeI43geAKqL3OJlA3+YOSinp9/u8/fbb+8A3BcAhnn4hBHfv3uXy5cscO3aMMAz3ibRxEfikkcBK8Y+bgTiO+dOf/jQx3kCjAVCd6A8//JAkSWr6l1LWG1dpgO9i/8fNSFEUJElCq9Xik08+YW1tbSK8gYlQMufOnaPT6dDpdAiCYJ9AGwfAX8M01lrSNEVrze7ubp0o0nQd0FgAVLH/oij49NNPWV5eJo5jgiBACFEzwJNmAn2bO2iMQSnFBx98MPUCngf1/+WXX3Lv3j2OHDlSJ4BUDPDXegAHAVAUBVmW0Wq1+Pjjj+ukkSkADhEAn332GXmeMzc3RxiGKKUeyQCPmwjyl9b45dCdO3e4d+9e472BxmuAixcvEsdxHf2TUtYisALBd3UBvwkASin6/f5EpIw3FgAVzV+5coW5ubna/x9ngGpz/lr7f9CcVM/84osvphrgMP3/vb09vvrqKxYXFwmCYJ8AHDcB1Ql9Gn57VWASBAFXr15tfDygsQCoBODOzg5zc3MEQYDWumaB8VP7tDTAOAtEUcTq6mp9FT0FwCEA4Pbt2zjn6HQ6+zyAgybgaYq0KkUsjmPW19fZ3d1ttBBstAi8e/dunf0TBAFKqfo0jkcCnyYIqrsFpRS9Xq/xXUQaDYBbt27RarWIoqje/PHTX9H+09qc8dCylBJjDBsbG1MAPOtVbXCv19t3+sfF2N/KBFQ6oFoVAJq6dJMBsLOzQ6vVqsVf5R6OM8DTPp3V7WLliayvr0/dwMNwAY0xbG9v0263a+U/bgIOguBpis9KVyilSBs+WqaxGmDcH1dK7TMB46bg23TAk/jwB7WFUookSaYAOIxV0fBB1+8gAzzuqX4SFhgHwHA4bHQwqLEAyPO8rt07GP8/6A087TVuAvb29qYMcBgrTVOMMfuufr/pJP4tgDCuRaYM8IxFYMUA39bCrdqkZ/HzTBngGa9H+ffjBaB/y80fF5VNB0Cj5wVUtv9RdF9pASll7SU8jc0af9549tEUAIfgBfR6PYbDIWmaEsURtigLOIbDIcPhkH6/T6/Xqy9sntba2dmh1+tRFEXtBUwB8IxWdcLn5+f5+c9/zqlTpzh27BhxHGOtZTgcMhgM6PV6vPrqq7z++utsbGyQpmk5HkZUySQCRlPDpCw/h3KEHH7/wOiHlkSgtaLT6bKycpwgCDh58mSjASB8Q41YURQMBj3iKMY5j3UW5z3Cg/MevMO5cu7rwT5BtStnyzER4HDW470bjZKrUrz86Fax+mtJAq3L3EMd4KwFD0ePrUwZ4DBE4ObmGrPdDkrFgMd5h7eOwhY4a7G2oCgMxhQ477DGlF93lqIoRpvrsEWOtQVCjrSD8ChdjpITQuI9I5ZQBFoTRTFxexFrBd5ZmALgcEzBzMwiQRiX1O0d0nscDiUcSIdQDhV4guihd+C8w7lRnYBzMCry9GNt5B8meVahX1eLSqU0KgjwBHgsKmj23K1G//QlVX9DjH/s/4yGgpauIR4xmgbovEfYFOEdTkQwRv1j340Q1eeu1grlMw+MHJsC4Jlu/8heV/S83ycfdwfHo4QlZkq7T7EHZgNrchAGEZ/Gqw5ScuACqQorVx+rW0FoepuAZheG+Md83zggdIAMZ1G6iw5jhAyRM68QaIlOLyGEGmMNsQ9ID1/ULDANBB2eCij/Ew/duW9yGWsQSEXev8/e2kcoqXDZLnEnIjj6PVyxiCJHygDnMvxIIAoedcMomZQ+UY02ASOnHe+/ngr2KDPgAZ+s0WpHyGgZO1TozglQ8wj7BaBq14+RUqhCyuOh5fLkP9QWUxNw2EwwRvd/6Q5AYBFBh6yfYvMc2T6OLRLc9jvo4YflZgqJeERm0UPR+VAkeu+mJuB52PvHGe8q8CAjzGCNfOM97GAWQUIYhrRmlhD08C4fs+vikWxSgmxyZgg1GwB+/BPxNeE3zgpeKFy+S2v+FO2V/4m1ObbIkdLj0RhbIPJVfL6Bkx0YO937nofHe4uo/3RTBjh0b0AIOXLHJM45giDYlzNYpXHnLibsvowQMDQWrTXeCZwzBFFEzvcIpMMLjRSCYvR9QgiKogBASVn3IJwywHOx+WVWzl6vj7OO+flZ1tfvE8cxrVbEZ599jtbl9e3Jl17i9q2bDIdD/s3rr3P1yufMdGeZn1/g888+4wffP80X12/R7/UwxjAzM4MQgu3tbU6ePEmn2yWOIu7du8cPf/gqRZGPzEFzxWBz4wCjl1KKzZ1dnIeZ7gwIwb2797h1a5VWq829e2t4D1cvX2ZrY5Moivng/T9z/qMPmZ2dR+sAYzI+fP/PXLt+rW40cefOHY4ePcrRY8dYX19nbX2dxcVFBoM+16/fKC+aqt2fegGHaf+rQY+Svb1dBoMBx1eOsbm1QZqldLtdLl26RBjHrJxYodVu8c///C/cuHadCxfP051ps7e3x5kzZ/j80ue88sorzI5AsLy8zPLyMm+cOcPq6iomz5FCEoUhW1sb6EBPU8IO+4d3zjE/2yUdJgwGKZsPNpmfn6cVt7h54yZJMuAHP/g+eZZx6+ZN1u6tkZmc//xP/0SeZdy8eZP79+/z7/7+78mN4cL58zhjSJOEwjlu3LiBtZaV48e5ePEizjlOnDzB3t7emPfRXBA0Nh8gz3M2NzdotTqoUaEmgjpLd7w1jNa6bvAkR/f7YVQ2lBwOh1hbEEUhaZoiKBNGkiShOzs7SiQpU8CttQRBQBRFaK3JR4xw+vT3GysCGu4FlGFg5x1Kq9oDAM+DBxv1wAchBPPz8wyTIaEKuHfvHnG7hRJlo8fCGma6M6RJUlf7LB05whdXr9LudAA4evRonQ9Y/dtSyjJauM8JnQLgmXkAXw/Q+FoP3L//gL29Xa5du8Zrr71GkiRcv3GD1197jfPnz/OP/+Ef+b9/fIuVlRW01rRarXKoRG5IkiFvnDnD+fPnOXXqFF/dvctPf/rTA7eNowuihnuDjTUBWZaxtbVFu93eJwYrm7yzs1snbXrvmZ+f58HGA7ozXe7evcvMTIednW2iOGZ+NF9wMBigpSJNE+So1jAIAjywuLBQf61qR2eMAQ+vnDrd2MKQiQDA+Eyg8eidtZYgDMizvP6acw7ny2ieVgo/6vghtcY7hy0KwJNl5awgYwxCylJwVt1JraXb7Y7yCzyvvHIaIaca4Nki9xEnrmrgpLUmyzLSJCUMA4bDhEBr0iRB6rKku9WKSNKEUJdRw1a7DVKyvblJFEUkSUIURxSmnCEchiHee4IoxLtRNrEQ1bXQKMdoCoBDAUHVG0ApRRzHOOcIw5Du7Cz97V2Uge7iLLMLc2XUrpSOFEVBnqZ46+lt92h1Il566STOl8/s7e4RzD1sPu0BqSRhGKGkHLFFs1fjQ8EHL2zKe/9RYqcUmKwgz3N21jdBlqLNC4fAE3dn6G312FlbxzvJli+YW14g6rRJegP62zu8/NoPR/mDDu8FXpTPlhOSETIhl0Ee4QWOKihfXuVaa+nMzRB1IgZ7fUxqGGztMXtsHpBl+HiuQxi9BF5S2JzCWJTSRO0WUauNEBK8qlPBhFAImGYEPR8mQOJcDl7hij7eQ+E83mao8AjeZ2TJBirssHTiOFt3bzD7dycJ4za9zVWsyYhmlrHFDlhLZ2GFItnBCk88M0PSuwMuILd7+MKjw1lMuoGcO4qygJppcARgEkzAKC3M+yq1W+Nths0HqHAJa1LyZBOfDdCqgzcbCNfB2QjyPSwW0V7EZ5skwz4qmiMfPMAHMTaV5L11hAjBD/GuQLg2wpY3kM4OQM40PR2g+QkhQmrAIVyAQKB1gLOtUhzKADxoHVGYPoWVmGwAKiKMWuTO4hGE8QwIiZQaoTQIhVQReItUClsEZfq/DhEK8B6pO7gJMAONvgvY2twibsUjOw3W2br6x49q/wpr6hiBkKo8yULgncFaj5AKazKKwpbpYJRlA0EQkGZDwjBG6aAsAUOilEAHIUppvLM45/neK6caWyY+ETmBVVFnnSUwShRJs5TNzS2CQNPv9ykKSxhFaCVQQtLr7dFuxSAlvb0emclpRTGDXp/WTJvBYMjx48eYn5/HjsrPvNejPADX+FyAxgeC9pGX/7p7GAQBR44slZ3ElSZJBgQ6wHuHDjRd0SXQGlMUzM7NYrKcMAzodmeIW636JtGOpYZV6l9QFYVNReBzFQ0cX1JKwjCsd6wwBda5sqw7LQGSG4MtCnJjKPKcwhaEUUQURWWg50Bp2cNYwyOQNwXAoSNi5KOL/YGh0WXQwvwCznusNVhb1O+vUrs8+8fNVs0ixp/19SaUzbYEjY8E7v+C27cZ4yd3vDmEdXb09lFDKefwfH32z8My0FH3ED9eDOLrCqEpAxxqJEBURVyjE+xGkUCJlL5M3qzYoSrxGm2mROAFeCnBuboiyFlX7r6QiLpdjETKEWMIBajR7jc7JazRxaHD/jZS5IRBVG7SqGKnvK1z5b64UVMI77C2rO/33o4aQpRH2HmPdw87gJcj6cebRTicK8BZpABXaIJ2BylCnCkaLQOb6wVIwfKxl1FSYF3Z+sU7h3AO5wx+1AnEFgaTJ2W2z2jil3AC5/xY318HogSHkAIhHXJUI4hXpZ1HoKRH65AwbqHDNlJGBNo3WgY2LhA0PjHst7/9LW+8cYblo0fLlvFSlc0iqipeBLLM8gQPzpe9goSv7P/DziElO5RmxdlRO5lR46nClgGfPM/J0gzvHcYUbG1tkCQJP/0v/7WeVzAFwDMCwMbGBj/72c8482/P8A///h+YX5hHKUWe5wyHQ5IkYXd3l53tbQaDPghQaqyzOH6fW1dYW5oD50jTlDRN6ff7pGnKMElI0pRBf0Cvt4eUmuPHjxOGIUePHuVXv/pVY1PCGmsCtNbMzMwghSTNUwaDAcYYdnZ22Nzc5MGDB9y+fZvLly9z586dp/pvdzodFhcX64nlTZ4b2FgAVLF3O+rVV51kKSVaa4IgqEfKdrtd0jT9zlU8B7+vmlFYRQqnbuAhrGpCSFEUGGPIsqxM8RrNEagKQSrxV4Vz/1qLV5mQCoDj7eqbyASNBUAYhoRhSJIkZFlWx+wrAFSK/28hccaTROfm5qYAeKaqdRTMKS96jrC+vs5wOKxTwLIsq2cJVCe0OrVPY8q3HPUHiOOYJEk4fvz4U2GWQzOlTfyhq408ceIEm5ub9Pt9dnZ22N3dZXd3l36/T5IkdU3f07LTQgiUUjX79Pt9Tp06NdUAh8ECAD/5yU/45S9/SRAELC0tobWu9UD1cby//2P1EjpA4wcvf5xz7O7ucu7cOY4cOcKPfvSjfVqgccs3dDnnvHPO/+IXv/ALCwtea+0BL4TwWmsfBIGPosgrpcYD9k/ltby87H/84x/7s2fP1j9LU1djU8LG1/r6OleuXOHixYtcvnyZ3d1dhBAkSVIHhtI0RSlFlmVlepgQDIfDfUUlWms6nQ6tVos4jtFac/r0aVZWVpibm+PEiROsrKywsrLC0tJSo8VfYyOBj9ID35V+q6lj427dk+qQpo+M+f8UBhuyn1/B+gAAAABJRU5ErkJggg==

iVBORw0KGgoAAAANSUhEUgAAAIAAAACACAYAAADDPmHLAAAYcElEQVR42u2dW49cx7menzqsQ3dPz5FDckjJIm0LG4rEZAcbOxeJbwzfBBtOtjdgIPsf5D73vsm/8A8IEMBADAOG5US2TEg3onUgKYkSSfE4osgZcs59WIdaVZWL1WuxZ0RZpExzuJpdUGMGo57Fmam33u/9vvoOwnvvmfRV/YpCPN7bnUdIwYuw9AvxW442fu3aLb66dI3+xjbWGExucIDSirATs3zqJV5+4++YXVrgRVn6RTj52VaPq//r/7F69s9sfHCDB19+yZCMAofBUeABSaAj5k+/xH/6H//Kf/zv/w3xBKzR1CUnev+dByG4f/Zjdv7POU4eWeJYZ475uUUWFxaZnVtgfn6R+fkFFuYX6bZnMHc2+eK37+B9+b34KQM0fiW9IZmzDK6sc6u3xcANMa6gACzgnUUKh/SSIIpJekMGWzt0jyzi8QjEFABNtv39964QvLTEFgN2tiXX+z0GoqCFQgpBISxtFxJJjRA57tYam1+s0j2yCM6DmgKgyfuPcAKlJbOJZmmgGfiYAod2gkI4+kJSSBgIiws9LRVBZqYicJKQsNDq0jEKYedpu4RMWXJlKbzDWYuxHic8wgR4oTDWljoCEFMANHs54/CxQC2GyFgDEiE8WoD3Eic82nucs0SdALoRQpX6eNKjAZPvBQDdV1cwWwN8CsXQkJOQ2AGDok9SDDE+L5lAKGxuCednWPrBy6O/0GRD4IVggKIbspOkRFoy1JY+hkwUGDy59BhhEUIhvaQNSAkqDqcaYGIkQOFoyxBlFO0spCsiNGC8I8JjnACvcFLgvcDieREi5C8MADSAEhTSMlA5fQoyLDmulHmjeI9CEBTQygXyxdj/FwMAWVGQSYcWEgWoUXBHITBCkGHxFGghSZXHyZwXZP9fDACEGcwS45wkSBWx1yAcBZLQCyKvUF5ihUc5RTuX4N0UAJOy+i6lLzM8gt0wZTvJSCkocFjACXCydA0DGSCExdmpBpiYFSSW2TDGDz1zpoURMRk51nsKPDluFA8QSC8Q1uOKghchEjThdwHlh9zkuBCscKSBYTgsRaDBYik1gEAQlDIQCkuRV6HgyUbAC8EAtnAILdBSoLVACYUWDovHCk/gNQ6Bw+OVx3hLlqZTEzApFBAY0FLiXIG2nsALvJDgFQqw1Sn3oJ1C5x6bZFMATMpKhEGqAusLBsowJCenIBeOAjA4nJB46YklBL6gGGkA76eXQU2XALSsIpQhtoBZ1yIlIhMC4y3eKwrKCKAXDukUGIHP7ZQBJmWlLie3DpPl7IWGbZ+QO0uBxwmHG6HFAaEA6QRFlk8BMCkUIC1EUiFzwUwumRURmTDkzmKFwAPOCZzwKBSFg2SvN+YFTO6SvAAIEAUgJEXhMYWgEL688Bld+lg8TggQAuk9EZJ8bzBlgEnYf2ctvXxAt9PB+JxcGHIsmbfkwuG8x3oBwuOFI5MC6R2ZmZqAZq+RZ2czQzfxLB1p00sHZFmA9y1yqTHe4yV4J/GI8grYCfLUI3bSEYamCSGNRoA3ljU3YDV/wP1ogzvLG9zbXGeYDchdgXMe4QUBkpbUzImYWIYc+ereyEhOAdBkAiDxhv/duoUYavrBkBtzq9zeXqWX70JRlG8cu/hTUYgygp/f/x7/+gKYgIkVgVVGz8bWFts72ygHMjWooUVnlrAAZSXKSxQPX4EXSCW4+2ANYwxCiInODpKTjvCtzU2yLAMBxloKZ7HOYb3H4XHVx9HLOoeSio0HG2xvb08ZoOkMsLq6ih3l+Ftrcc7h/Tfn/HnvkVKyvb3N2travmdNAdDAdfPmTZRSeO9xzlEUBc45xDdU/Vab3e/3WV1dnQKgsb+YLH+127dvE4YhzrnHYoBqw40x3Lx5c2oCmkr/QgiGwyGrq6u0Wi2KoqhP/1861RVTAFy5cqWMBUxwj4CJBUBl/zc3N4njGOfcPhPwl5ZzDikl165dw1pbs8kUAA0DwNWrV8nzHKXUvs3/NpvunEMpxZdffsn9+/cnWgdMtAj89NNPUUoB1CbAWvut9r9igI2NDa5du1aDYgqAhgnATz75hE6nU2/quAj8Ngbx3pMkCZ9++ulUBDZpVS7e2toat27dYmZmBmtt/XocAFQxAykl77///kQLwYkDQLW5Fy5coNfrEcdxeec/BoDHeUZRFGit+fjjj9nZ2UFKOZE6YGI1wHvvvUcYhmitaw+gej2OCaiE4FdffcWFCxcmVgdMHACUUhhjOHfuHHNzc7U9rxjg24JA46bEOUee55w9e3aqAZpi/wEuXbrE6uoqCwsL9Wl+3NM//ixjDGEY8s4775BlWR1SngLgObf/f/zjH/HeE8fxvtP8JAAAMMYQBAFXrlzho48+mkgzICdp8yv6f+utt1haWqqFW+UCjpuBx3le9f48z3nzzTenJuB5B4D3ng8++IDr16+ztLS0j/6rzx+XASoAZFlGHMf84Q9/YDgcTpwZmCgTIITg17/+NUEQ0Gq1EELUAHgSN3AcBHmeE4YhN27c4N133504MyAn5fRXodu3336bY8eOobXed5KNMRhjnhgAVfhYSslvfvObiQsKTQQAqk1988032d7eZnl5uQ4HV6ffGENRFE9E3xV4kiSh2+3y7rvvsr6+PlFBoYkAQLXZv/vd71hcXKTdbhMEwb4soO8CgApAlQu4sbHBW2+9NVFmQE7C6RdCcOPGDS5dusTx48fRWtc0PQ6Ax/UADrKAMYYsy2i32/z+97/fB7opAJ4T3//tt98mz3MWFxf32f9xDVAlhz7p8ysz0Ol0uHDhArdv364F5hQAzwn9nz17loWFBeI43geAKqL3OJlA3+YOSinp9/u8/fbb+8A3BcAhnn4hBHfv3uXy5cscO3aMMAz3ibRxEfikkcBK8Y+bgTiO+dOf/jQx3kCjAVCd6A8//JAkSWr6l1LWG1dpgO9i/8fNSFEUJElCq9Xik08+YW1tbSK8gYlQMufOnaPT6dDpdAiCYJ9AGwfAX8M01lrSNEVrze7ubp0o0nQd0FgAVLH/oij49NNPWV5eJo5jgiBACFEzwJNmAn2bO2iMQSnFBx98MPUCngf1/+WXX3Lv3j2OHDlSJ4BUDPDXegAHAVAUBVmW0Wq1+Pjjj+ukkSkADhEAn332GXmeMzc3RxiGKKUeyQCPmwjyl9b45dCdO3e4d+9e472BxmuAixcvEsdxHf2TUtYisALBd3UBvwkASin6/f5EpIw3FgAVzV+5coW5ubna/x9ngGpz/lr7f9CcVM/84osvphrgMP3/vb09vvrqKxYXFwmCYJ8AHDcB1Ql9Gn57VWASBAFXr15tfDygsQCoBODOzg5zc3MEQYDWumaB8VP7tDTAOAtEUcTq6mp9FT0FwCEA4Pbt2zjn6HQ6+zyAgybgaYq0KkUsjmPW19fZ3d1ttBBstAi8e/dunf0TBAFKqfo0jkcCnyYIqrsFpRS9Xq/xXUQaDYBbt27RarWIoqje/PHTX9H+09qc8dCylBJjDBsbG1MAPOtVbXCv19t3+sfF2N/KBFQ6oFoVAJq6dJMBsLOzQ6vVqsVf5R6OM8DTPp3V7WLliayvr0/dwMNwAY0xbG9v0263a+U/bgIOguBpis9KVyilSBs+WqaxGmDcH1dK7TMB46bg23TAk/jwB7WFUookSaYAOIxV0fBB1+8gAzzuqX4SFhgHwHA4bHQwqLEAyPO8rt07GP8/6A087TVuAvb29qYMcBgrTVOMMfuufr/pJP4tgDCuRaYM8IxFYMUA39bCrdqkZ/HzTBngGa9H+ffjBaB/y80fF5VNB0Cj5wVUtv9RdF9pASll7SU8jc0af9549tEUAIfgBfR6PYbDIWmaEsURtigLOIbDIcPhkH6/T6/Xqy9sntba2dmh1+tRFEXtBUwB8IxWdcLn5+f5+c9/zqlTpzh27BhxHGOtZTgcMhgM6PV6vPrqq7z++utsbGyQpmk5HkZUySQCRlPDpCw/h3KEHH7/wOiHlkSgtaLT6bKycpwgCDh58mSjASB8Q41YURQMBj3iKMY5j3UW5z3Cg/MevMO5cu7rwT5BtStnyzER4HDW470bjZKrUrz86Fax+mtJAq3L3EMd4KwFD0ePrUwZ4DBE4ObmGrPdDkrFgMd5h7eOwhY4a7G2oCgMxhQ477DGlF93lqIoRpvrsEWOtQVCjrSD8ChdjpITQuI9I5ZQBFoTRTFxexFrBd5ZmALgcEzBzMwiQRiX1O0d0nscDiUcSIdQDhV4guihd+C8w7lRnYBzMCry9GNt5B8meVahX1eLSqU0KgjwBHgsKmj23K1G//QlVX9DjH/s/4yGgpauIR4xmgbovEfYFOEdTkQwRv1j340Q1eeu1grlMw+MHJsC4Jlu/8heV/S83ycfdwfHo4QlZkq7T7EHZgNrchAGEZ/Gqw5ScuACqQorVx+rW0FoepuAZheG+Md83zggdIAMZ1G6iw5jhAyRM68QaIlOLyGEGmMNsQ9ID1/ULDANBB2eCij/Ew/duW9yGWsQSEXev8/e2kcoqXDZLnEnIjj6PVyxiCJHygDnMvxIIAoedcMomZQ+UY02ASOnHe+/ngr2KDPgAZ+s0WpHyGgZO1TozglQ8wj7BaBq14+RUqhCyuOh5fLkP9QWUxNw2EwwRvd/6Q5AYBFBh6yfYvMc2T6OLRLc9jvo4YflZgqJeERm0UPR+VAkeu+mJuB52PvHGe8q8CAjzGCNfOM97GAWQUIYhrRmlhD08C4fs+vikWxSgmxyZgg1GwB+/BPxNeE3zgpeKFy+S2v+FO2V/4m1ObbIkdLj0RhbIPJVfL6Bkx0YO937nofHe4uo/3RTBjh0b0AIOXLHJM45giDYlzNYpXHnLibsvowQMDQWrTXeCZwzBFFEzvcIpMMLjRSCYvR9QgiKogBASVn3IJwywHOx+WVWzl6vj7OO+flZ1tfvE8cxrVbEZ599jtbl9e3Jl17i9q2bDIdD/s3rr3P1yufMdGeZn1/g888+4wffP80X12/R7/UwxjAzM4MQgu3tbU6ePEmn2yWOIu7du8cPf/gqRZGPzEFzxWBz4wCjl1KKzZ1dnIeZ7gwIwb2797h1a5VWq829e2t4D1cvX2ZrY5Moivng/T9z/qMPmZ2dR+sAYzI+fP/PXLt+rW40cefOHY4ePcrRY8dYX19nbX2dxcVFBoM+16/fKC+aqt2fegGHaf+rQY+Svb1dBoMBx1eOsbm1QZqldLtdLl26RBjHrJxYodVu8c///C/cuHadCxfP051ps7e3x5kzZ/j80ue88sorzI5AsLy8zPLyMm+cOcPq6iomz5FCEoUhW1sb6EBPU8IO+4d3zjE/2yUdJgwGKZsPNpmfn6cVt7h54yZJMuAHP/g+eZZx6+ZN1u6tkZmc//xP/0SeZdy8eZP79+/z7/7+78mN4cL58zhjSJOEwjlu3LiBtZaV48e5ePEizjlOnDzB3t7emPfRXBA0Nh8gz3M2NzdotTqoUaEmgjpLd7w1jNa6bvAkR/f7YVQ2lBwOh1hbEEUhaZoiKBNGkiShOzs7SiQpU8CttQRBQBRFaK3JR4xw+vT3GysCGu4FlGFg5x1Kq9oDAM+DBxv1wAchBPPz8wyTIaEKuHfvHnG7hRJlo8fCGma6M6RJUlf7LB05whdXr9LudAA4evRonQ9Y/dtSyjJauM8JnQLgmXkAXw/Q+FoP3L//gL29Xa5du8Zrr71GkiRcv3GD1197jfPnz/OP/+Ef+b9/fIuVlRW01rRarXKoRG5IkiFvnDnD+fPnOXXqFF/dvctPf/rTA7eNowuihnuDjTUBWZaxtbVFu93eJwYrm7yzs1snbXrvmZ+f58HGA7ozXe7evcvMTIednW2iOGZ+NF9wMBigpSJNE+So1jAIAjywuLBQf61qR2eMAQ+vnDrd2MKQiQDA+Eyg8eidtZYgDMizvP6acw7ny2ieVgo/6vghtcY7hy0KwJNl5awgYwxCylJwVt1JraXb7Y7yCzyvvHIaIaca4Nki9xEnrmrgpLUmyzLSJCUMA4bDhEBr0iRB6rKku9WKSNKEUJdRw1a7DVKyvblJFEUkSUIURxSmnCEchiHee4IoxLtRNrEQ1bXQKMdoCoBDAUHVG0ApRRzHOOcIw5Du7Cz97V2Uge7iLLMLc2XUrpSOFEVBnqZ46+lt92h1Il566STOl8/s7e4RzD1sPu0BqSRhGKGkHLFFs1fjQ8EHL2zKe/9RYqcUmKwgz3N21jdBlqLNC4fAE3dn6G312FlbxzvJli+YW14g6rRJegP62zu8/NoPR/mDDu8FXpTPlhOSETIhl0Ee4QWOKihfXuVaa+nMzRB1IgZ7fUxqGGztMXtsHpBl+HiuQxi9BF5S2JzCWJTSRO0WUauNEBK8qlPBhFAImGYEPR8mQOJcDl7hij7eQ+E83mao8AjeZ2TJBirssHTiOFt3bzD7dycJ4za9zVWsyYhmlrHFDlhLZ2GFItnBCk88M0PSuwMuILd7+MKjw1lMuoGcO4qygJppcARgEkzAKC3M+yq1W+Nths0HqHAJa1LyZBOfDdCqgzcbCNfB2QjyPSwW0V7EZ5skwz4qmiMfPMAHMTaV5L11hAjBD/GuQLg2wpY3kM4OQM40PR2g+QkhQmrAIVyAQKB1gLOtUhzKADxoHVGYPoWVmGwAKiKMWuTO4hGE8QwIiZQaoTQIhVQReItUClsEZfq/DhEK8B6pO7gJMAONvgvY2twibsUjOw3W2br6x49q/wpr6hiBkKo8yULgncFaj5AKazKKwpbpYJRlA0EQkGZDwjBG6aAsAUOilEAHIUppvLM45/neK6caWyY+ETmBVVFnnSUwShRJs5TNzS2CQNPv9ykKSxhFaCVQQtLr7dFuxSAlvb0emclpRTGDXp/WTJvBYMjx48eYn5/HjsrPvNejPADX+FyAxgeC9pGX/7p7GAQBR44slZ3ElSZJBgQ6wHuHDjRd0SXQGlMUzM7NYrKcMAzodmeIW636JtGOpYZV6l9QFYVNReBzFQ0cX1JKwjCsd6wwBda5sqw7LQGSG4MtCnJjKPKcwhaEUUQURWWg50Bp2cNYwyOQNwXAoSNi5KOL/YGh0WXQwvwCznusNVhb1O+vUrs8+8fNVs0ixp/19SaUzbYEjY8E7v+C27cZ4yd3vDmEdXb09lFDKefwfH32z8My0FH3ED9eDOLrCqEpAxxqJEBURVyjE+xGkUCJlL5M3qzYoSrxGm2mROAFeCnBuboiyFlX7r6QiLpdjETKEWMIBajR7jc7JazRxaHD/jZS5IRBVG7SqGKnvK1z5b64UVMI77C2rO/33o4aQpRH2HmPdw87gJcj6cebRTicK8BZpABXaIJ2BylCnCkaLQOb6wVIwfKxl1FSYF3Z+sU7h3AO5wx+1AnEFgaTJ2W2z2jil3AC5/xY318HogSHkAIhHXJUI4hXpZ1HoKRH65AwbqHDNlJGBNo3WgY2LhA0PjHst7/9LW+8cYblo0fLlvFSlc0iqipeBLLM8gQPzpe9goSv7P/DziElO5RmxdlRO5lR46nClgGfPM/J0gzvHcYUbG1tkCQJP/0v/7WeVzAFwDMCwMbGBj/72c8482/P8A///h+YX5hHKUWe5wyHQ5IkYXd3l53tbQaDPghQaqyzOH6fW1dYW5oD50jTlDRN6ff7pGnKMElI0pRBf0Cvt4eUmuPHjxOGIUePHuVXv/pVY1PCGmsCtNbMzMwghSTNUwaDAcYYdnZ22Nzc5MGDB9y+fZvLly9z586dp/pvdzodFhcX64nlTZ4b2FgAVLF3O+rVV51kKSVaa4IgqEfKdrtd0jT9zlU8B7+vmlFYRQqnbuAhrGpCSFEUGGPIsqxM8RrNEagKQSrxV4Vz/1qLV5mQCoDj7eqbyASNBUAYhoRhSJIkZFlWx+wrAFSK/28hccaTROfm5qYAeKaqdRTMKS96jrC+vs5wOKxTwLIsq2cJVCe0OrVPY8q3HPUHiOOYJEk4fvz4U2GWQzOlTfyhq408ceIEm5ub9Pt9dnZ22N3dZXd3l36/T5IkdU3f07LTQgiUUjX79Pt9Tp06NdUAh8ECAD/5yU/45S9/SRAELC0tobWu9UD1cby//2P1EjpA4wcvf5xz7O7ucu7cOY4cOcKPfvSjfVqgccs3dDnnvHPO/+IXv/ALCwtea+0BL4TwWmsfBIGPosgrpcYD9k/ltby87H/84x/7s2fP1j9LU1djU8LG1/r6OleuXOHixYtcvnyZ3d1dhBAkSVIHhtI0RSlFlmVlepgQDIfDfUUlWms6nQ6tVos4jtFac/r0aVZWVpibm+PEiROsrKywsrLC0tJSo8VfYyOBj9ID35V+q6lj427dk+qQpo+M+f8UBhuyn1/B+gAAAABJRU5ErkJggg==
GARNATXA DE CÉRVOLES VINO TINTO GARNACHA 750ML [GC750]
1
Envíos Gratis en compras mayores a Q350 en la ciudad y Q450 en departamentos.
100% Garnacha
Fresas, grosellas, moras… ácidas golosinas y profundas especias cubren el amplio espectro de este vino que hace honor a esta variedad autóctona gracias a la singularidad de Cérvoles y a la viticultura de montaña que se practica a más de 700 metros de altura.

También te puede interesar

To install this Web App in your iPhone/iPad press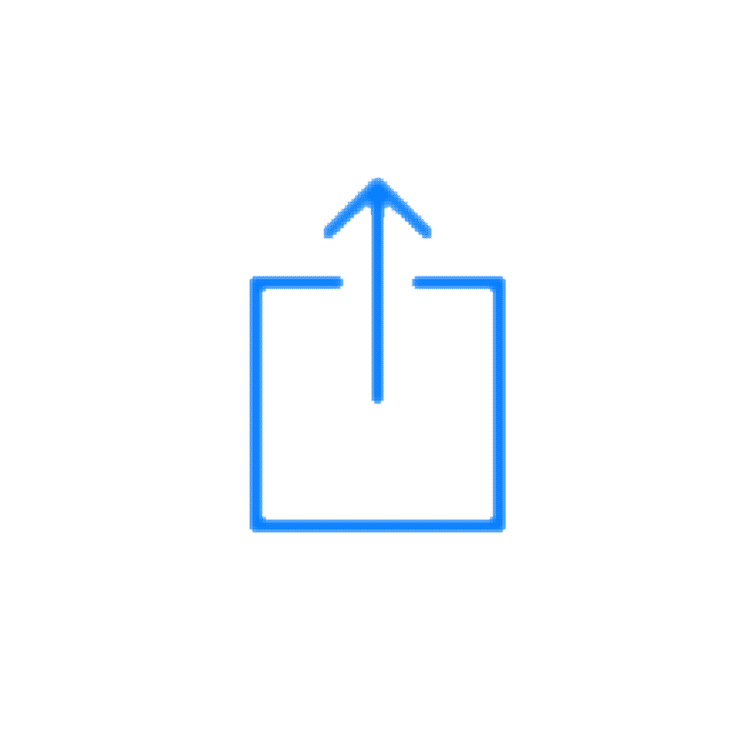 and then Add to Home Screen.