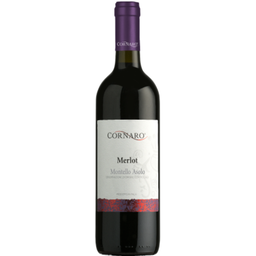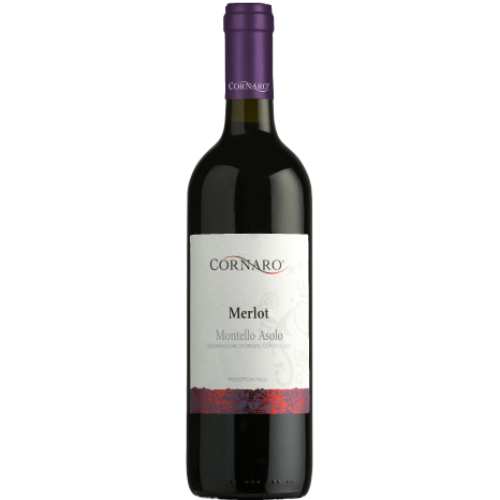 iVBORw0KGgoAAAANSUhEUgAAAIAAAACACAYAAADDPmHLAAAcLklEQVR42u2dW4ykx3Xff6eqvktf5r6zs8vlLi8iJVICKIt6cBzAcF4CJAaBPDiIHfvZcQInMJwgMZQAiV4dIIEsO0gEOSJsyNKTk9hWAAeWHUQREoWiIplkuJIoLpeX3Z3Zndm59u37vqrKQ9X3dc/syg8WwGb3dBHL6ZnuHqDnnDrX//kf8d57zsG59c5t3n3nParCEj6yxzkXnhRI04yty5s8eu0KaZZyXo6Z5w/nnEcp4b23b/FLP/8Pube9y2pnnVbWZjDqc9Q7wOiEaxefoNtZZn9wl1KN+Pu/+ov8jb/113HOoZSaawWY60/nfbjhb994h7fevEmn3WGpu0S30yXPc1qtFnkrfF1uL2FLx2vfuc7rr1yP7/cLCzDLRxAA9nb30EZjnaM/7FFVFaNiSGlLnHPsHt2jrAoqV7G80uXtG+/gnZ/72z/3FkBUUID/9od/grOObqvL5uplttYfYamzglGGNMnYXLnIE5ef5vLaFbrtLn/+rVfZvnMXEcE7v1CAWT9lWU7cZg8enLMh+oumvrIl3nuU0ljrKEaj+tULBZj5WCC6AyUKQfDNT0CJIjEJWmm0NiilsM5SltXEuxcxwEwfrTTOO3rDE7zzpEnOsOhTuQpXeu7ubzMcDTgZHlNWJTgP5yM7nm8LUOf5n/wrzzeP87RFluYoURidkCc5q0vrLLVXQGAwGPChjzzJY09eC3+gRRo4+2dzawMRRWJS8rRNbnKUUogIiUno5kusdtfotpbBQ3epS5Im5yINPBcKIKIAj/cej8PXj70P/t6WWFfhnEMEilER3ycLBZiLD1mbcR+DvwnBel/7e9UEfKLOxZ/l/CjA6WzgdFwfrAIokUZRzsHFP2cuAGlE7x98Eu89Iiq6CjkvCcA5sgBS3+rJ+y9nXIQPiiJwnjTgnASBEn3/hOCjrJUolKjTEf/CAsyhCZh85OufhIDQReGLSFCERQwwf+KvLXuIAvz4qvtx21grdZ5kf57SQGHcHJ5MA+WMQsj5SgHOTxAYhD6ZBnrno7ylCQg8HkSw1i4UYK4+ZLzVWodWr9aapZUltFLYyuKdx1YOZx3iYTgYURZlUyeY53MuuoEmMWxuXeDSIxdZaW+wtr7GwfEel65d5GDvkM0LF1hf3kC6lkN7FWtDOzhJk/n/25wLD6AUxmiMMaRZQp6nlHsl/aMeS8vLrF1YYWV5iaHvYRJDv9/HVtW5cAHnQgGUErZv30U5Q7Hk2L11n4P+HkcnR6QmxR9prj7qKKqCg90DnDiq0i4UYF7Owf1DxCtwgqBRyoBXaGVQSlMUFXvb++yf7NM/GZG2DNXCAsxD8B+Cv4uPbNBT97hXDMHuYRD2i7sc9e+jlGKv+A5PP/0cjz/3JDtK0TsZkreyhQLMy1nbXKHPPlL2adkeiRKG7NIr76MV9CtFqa+yupXSvi0cFj2S7Fz8ac5HGnh0dEQ5qkhUihaDFoN4jRZBiUaJwVmoSkeiUoa9IaOICl5YgBk+dQ4/Gg0pygqlAXGAQsQjKvwDh8eCd6RZQmUryrJcWIB5OYPBAGctSkJHUPCIgBKCIgh453DOkRhDVZUMh8NFIWiuXEBVYoxEoQfhh38+gkIc3juyLKUsS/r93sICzMu5e+8uVekYVZqjvmG/Z9g9MuweZOwdttk9SDk8dgyGFm0y+v0hOzs7CwWYl/PWjRtYC84pykooK0VZJfRGhl5hOB5Ab+TxYshaHYqy4o3vf69BDi8UYFY/nApIn1dffRWtg/83RpMYTd7KSIzgXYngePvmTf7PSy+zfXsb7z0vffMlRGTuoeEyrwwhzllEFN/7/nf5yZ/8q/T7fVZX18nznKoqGQz6DIfD5oY757CVJW+18M5x7bGr/Pc/+xobG5txaFQtLMAspX/eh0rgb372N7i/d4AxCUdHR+zc3WFvd5d+v3/KvCutSbOUqirxeN668RZfePG3A2SsppJZKMCsCD/0/H/nd17kS1/6PdqdPMK+XEgB1UNMe/T3NS5Qac2/+63f4o//+L9ijJlbkMhcKoBSmhdf/Dyf+tQ/o7LVXzqfPzg44Fd+5R/xR3/0X9Baz6UlUPMk+JrU6Tc++2/5x//kVzk+PvlLB3H1xNCd7W1++Zf/Ab/7uy+ilJo7JZgbBaiF/5nP/Bv+xT//FFVlmyzgR1EqgMOjY37t1/4pX3jx83OnBHORBdTC//KXv8jf+6VfBA9KnxHU2aHAh/0xRM64i/AmkcAusrTU5XOf+21++qdfmBsKuZlXgFoQr7z6HV544W+yu7tHkiQxaIuI3zgWXgv5L3ILp4bHouBdnBvwHp595iP8/u//AVevXpsLJZh5FRYRyrLk05/+V9y+vU2aplhrSdOM9fUNNrcucunyZS5e3GJ1dQVjzF9oCfyEklRVxWA4bCyJUsLr16/z2d/8zMIFfBCOtRatNV/5yh/ysz/3dzAmROrGJGxuXiDLc4zWiFJ4H8kfipJbt+5QFkUzA3LW9Dtn8R7W19f58NNPc2HzArdu3eH69dcpy5KLm5v85//0Bzz38U/MvBWY6W5gHZB94QufZzQaYUwbENbX18jzvBGstVUzAu6cp6piTu8FkTAeJipgBEBYWVnlQx96kmefeZorj1xGacX6+jqDwZA333yD7Z1tfu9LX+S5j39ikQVM0/eLCK+99gpf//rXaeUZ1lo6nQ6tVqsZ8fbeN7GAiNAfDLBVNRELyKnXGZNw7bHHuHTpElopyrJAEDYvrPHUU0+ysrKK9/Cnf/pVtnfu/MiZxkIBfsQU7atf/RN29w5QWqNE6LTbTTTnnRtX8GKdYBTr/yHPn/jPe5zzFEXB0dERxyfHjEYFVWXxzpGnKRc3N7jy6KMkScrNt2/yrZdfbpRxoQBTMP8A33z5peZn2hhMZPdysR8QZO8iG6ilKAIjqHehZDweFPYIHudsgIN5KKuKoiioqgoPtNs5GxsbtNtteic9XnnlOwsXMK3bLyKMRkNu3nwbY6QJ/pQI3rkg4ChdZwMzmFYKZ20I/lQ0E3Km+jexS6CqgjJUVYWzFq003U6bbreLtZb3bt06pYwLBXifz8nJCSfHx40A6q/1wLf3YQrY+XHAWJtracbFT6eATS3Ae5y1OBveYyOFXJamZHmG93B8dHQqi1gowPt8qqqirMogAH9aiE0QGP/vvcdaFywA41r/A0Ug77A2BJjWWZxzTYcRL2itSUwCAicnx41CzWogONMK4Nx47Usjzib6Hz8OT8WoP/IEwBkmGBk/kIgeHscQvuGYq7MHEWFUFJF1fBEDvN9RQFAAbyf69JHnL5pjkbAvwDPB+dNE/z+8qjjJHjJZIKoJJZUKVkBEQmwx452UGQ0CJ/TAR2Ezyfo5ft24r3P65ssPUasHiCQJ5OHOuYZMSpuQcnpvmXVKsZl2AXXEzkPCuSD8Mf9PjeszxkyQRT3UDDS5fU0ojR9vGPCBS2YcZC4swDRjAHuqCFMzgnr/kNA+mu9AFej54SmAgB93Dk/FC81UkUxYooUFmKor8A9I25/y6WdZv5rCsJcHbv6YTk6am99kDE1QKRNZh595CzDzo2G+ETQopZv6vlKCKEG5IFylVLMJrA7ilKh4yycF69FaoZVGKX1KmWpSaYBAKzz7MwNmti3AGNPvvaesSqqyDAGfHw+GuFg5FBWqh/1egehg/rTRcTOYj7m/o9/v0R/0aeUpxSgjMQZRgrM+TA5XJUVhz/iOhQJMTQlaeYtWq83y6grra6sA5O120wDKsow0zQDPhfUNRqMhJklQjG+11hqlA23c0vIyj127xtrqCp1um9QYjNGI0rQ6Xfb2D7n13q3GJSwUYEpnMBzyiec/wc/87Z8hSdOwCTTLEBGyLEcEnPfkWUaSpgErKBI6h0rF9XFhJLzTbpOkKUliSEyCMQaTmJjuha0jWmuqKvQIrl9/nU9/+l/OPEB0phWgKkvWN9a5cvUKVVGRZilamVjF82itAcE6D0XYHegAFVNCJYE+TmsdW8JhPEwkxBDeKZRJ0MYgWhAUxihAcenSZdIsaXiGFwowhSPAwf4B/d4AJQqtLegQ+SsJSCARFVbAxMxPRULomO0DOtLDOrQOE0Xj5yOTuLNo0SABXCqx6pgm2cxbgNlOA/GR9UNCbh8Dc60ml0EICsE5i3WuQfjiQ9ZQB4whx5emQBTWzsZxsVOpokQLoZrVtAsLMM0sQCSkZC62cL1D/Ljx45xHGRVNfvT/2gTwh3coH7CAtUAVwVpY69FaTjWJHoj652CuesazgADd9m5cnZO6LhCFY5IENxphT07w3nJclFSiWL/yCO1OF28dRptoLRTahBWyJtYKtFJNS/ls1C+LOsAHQAXiNO/kTuBRMeL2e7fJ8pxOt8PJ7h6rKysc93t0u10O9+7zgxtvcvnRR/nQM89y+/ZtLl3a4sZ779LpdNna2mLn8JC8lbPcXaK7tAxajxdMAc7X4JLZVgI128JnDOiMAjGJYefODlmeceHCOm+9eYO1y5f47ttvc/P2Nu/u3OXyU08xEs3OnTvcvvEm3/zmSxweHfHuu+/xxvff4P+99hpGG/bv73P/8AiTGLwL+MGqLACHd3Yu6GPU7H8AieVZib7b0u60ub+3z/7+AUmacnx0TJ5moaCjNL3jIz7y4adJl5axCKnzXH/tNdI0o7u8TGtllaGzoBTreYo/PmQ0GjZw8lA2jp3CRSVwujGAj90/UYLSiqqoWF9fR0TI84Di7ff6fOxjH23ApEVR0Ol2uHLlEax1PPHU09x59x0GvR7rWcJlX5Hcv0faylkyGpu38REZrLVpFGAezowrwOkFUN4DOsQCFy5ciJmCY21tDaiBHIp2uxNAJKJot3O0Unz4ox/FWkvV65E5S7vdRm9sYjsdtAhZalBaNS5/1gtAc5IG0uTl45w9ROtlWaFVPeRZorRGrIAaVwkDUDSAREejEUmSsHJxC5NlVLHDqG0F2sT5Qt9khBKxBQtAyJQLQb52BT7uAIv4PVXXAfw4Um+mgca7I09jBMVTlQVuNESqMtaWxsWhmoUEHEbrEBz6BSBkuiYgugFBwEsNEACJOD4XBF6vha2txgOeBPC2vuFqAkjk6jLhxBygQ2uF0QsFmL78G/8fbrf1rkH/1j3+4CBcHBfzcfzbB45wa7ER2u0I/X5rq4AxqPFDE8gjFRdMPwxttIgBpqwIHo9Cxe/HE0DBbCu0Gr++ng+sfTkQZgJdYBnz+GYAJPwu1eydtbbEWctZCNrCAkyxGli7Ae9p/L6IioWisf/2EzDP8VL5UD+oNUkArSItXOw3lGURFUahJJBOzMOS4bmJAUIgGAI0XD39W7sHh9am6d6FBZJVsxjKGE1ZlmF5pJ+cNhpDv5XoWAksm86jn4Nu0Gyngc19nUDuNvt/4zyfgDGG3Xt3UcpgEo13jqtXr2GM4eT4mFu3bvHUU09F5VDoGNwpJc0AsSgVSCeb1FNNxo8LBZim+Q/DGu6UasTVwAHFkyQcHh3x1ptv0em0SdOMoqgoiiG94xP6gyFJknB4cEiWpvzUX/spyrKMAV9wD9YWJGmKSZIACX5Id3ihAFPxAuGmN/Dw6BpEqybds2XF2vo63339Oh5Psb9Pr3eCtRWPP/4Exzt3+b8vf4t+v89Hn302YP/KCo/HWUdZlWRp1nAPoINfCGjihQJMPQ5olMC7mMOriPiJz+Px1vH8Jz+J9zDo98nznCxLWVpeYmVlBRGhlbdQIty/v0+n08Z7z3AUrINJkolRs0AnMzl6tlCAqQcDtSvwiJ6w0AKVDRbAaBXiABMGPozWaKPJr+YRV+DIsjzwAw76GGNCv6DVRkkAl4piIndYWIAPSCBQh+vxG+/xdds2jg8HqjiF1iGPD+DQBPAUUjRCVaLI8gxjAtuoMaopFyslEyCQ2R8Lm4s6wMTsZwMQcTF36/cHFGXFaFg0zZ+qqlBKUYxK9vePoqKE1XJIaCnjYX//YGKNXEgXldbR/FtE9DwUAufDAjQ4QBmzhCgjjIYFx8d9EqNx1lGUFc55sjRpikN7u/tcuLCOdZbbt7ZZX19FK02vP6DXH3Bpa4uVpYSyGJGmOcakIbCsynmoA80+HkD85IygRytpBjhNoinLispZhqNRkymOhgUmNXjnGQ5HFKMCJQE5fHBwhNEhTuj1+lhbkbdasV8Q+wFKk7dapGmGc4sgcKp334uPFbvxoCgCWCFvZbRaOXEAEB0JH1TkidNGk5qELE/R2tBq5XEqWNHtduPcYdZwEo8LTOH70A1cTAZNOQKQxpwHtK7l+LgfuX9DGqB0mOvz1mGShCT28f3AkyQpg4Gi02ljTELlS5IkYVSMSIxhMBxirWVpeYU0TZt4AyZpaBcKMDUL0BA7SRjj0qLpdruhjFsna17QWsUpojATqI1GR66AJDGkSUqahOFQUYpWnpOYhKoqyfMWWqmAHhJBxE0snlq4gA/EcbhQpVNh2FPFgQ5nbRC+rrt4gRjCaIPWkfcvSTEmYP6SJGmg5kmaRJ6gAAaxDWdg+L0LWPgHoxBY24KmNBNmBMbtXec9zo65gWtQSBNHeN/Ava1zDTtIPWdQVlW8/TQMIlUVgCMLBZh2FiANTmPsl0+xdzU4sKY9XBvuycFeD6f2CdY8gHgw2lCWRfx1NZmEZpKLcqEAU4oBav4+H6t448LAWKgeJho3Z2b7JjgGa55BF3sAvUGfohihjaayDkE1FUAlCjlViloowHSygMmbztga1A2iGgRinR0vf2rch2sQH/XjwCcU+gRpbP36yCzifWAk995jjKbVas18HWAuQKHeTyB0ZILbt6b5bBhBZAwZb4AjCpQEHGCsJ3uEoigBSNOksRRuYo4AEbIsm/lAcObrAE0hZkLoomtTHdq2ojSj0YihDUFdTQ+TZimVrnA2pSotWZqilCLRhiRNQvHHTy6Vcvg4VBDSQjfz1eCZJ4jw0Yc76j1CCu+rCXKnMAXkqoqqrKisRRtDahKKUYFLLCqunnPWYrTGJxbvhGHVxyjdZAxKwsIJJ4JEDsEFJGyKp6psEHhk/khaLXAWFQkftFKgAjigm2chevcBFJomgQlMiZCmKUmaBjxgkiJJGhpIzjESyEwSZgW1wnlIJQ0qt2gGTTkHEOFod4+v/McvkhrF1uoaWM/lZ55iaX2NajCkrcKiiN0791haX+HIKSTJUKpEEC5efoSTg/vs79zn4uYlnri4Ql6OaLc6tLME325z5A39NOHejVustBKGScb9/QN69w9QRi8UYFpHJ4a97R241yMd9rmdtml1V+l/+88ZtpdYG/XY8AU9Mbyq10irPsdFxX7SxY5OKPtHJFLgEVrJMhdSw7U85ccTS7n5GEutlE4r5a3OZdal5FB3SIqCYVlyuxQGx8OZXx07+0GgTsjayyRKUO1V8iRhiMaiIcs49infT1dJvcOWHYpWRjI4Jm0Fk3609w5bl54mKQeY8hCjN/GdFS6lHpMKg7xDN1UcJ2vkODINSjuWtCIdJM1O4kUaOMVA0Iqh0hlp0cM5R8eOSLBkzlJ4YaUa0q5GaFdiij7KWahK7KjPUmuZxDsSEbpJi7YrKZRhdXTMteKQthsxdJBXQzarE3AVW4M90v4BSTUMANSFBZheHSh0Zkqch5N0ibar2DUZfZ2T4Si9omtHWGDkhBKFzpcYYVBAJ2lB1sIPDznp9zjRK9xob7Ahfe6nSzzmDsFn3GSDYxIeKffZw3CoWwx9zTa8sABT04DABGpIfMVKeYJXmp5KybxjV7U50hn7pkWFkOBBJVgUxdEtBgfbOO+p+vvo/gHp8ib3Ln+Ea6MDvAh7klGSoRxc88fkeAYqZztfQ9IUqxNkUQia3rHWMhj26ckeJ4MTVJaznBisrzjQKRcoOURzrDPakmLFUfXuM1AJo7KgcI7dnTfJlDA0Ce74Phduf5eqrUmTisp3eVsSvqe65F7xbLVPv7L0B573dnY4qA6alHOhAO+77QdbOe7u32f38IDKWrrLq6xIhQO86DApEOv4RJj39q33Grav0DKudwNpvLe0tObbH/sxttod8lGfdtKhVR3gTcK3neWkf8Kdnbv8r//9P/nYs89g1CINnGoAKLH7owDTbHLxKCwNJbQH7S3ellRVgXcOpVXcAiaRK6AMXEHGYHGMvCONtWUvYHBUHirCr021Roti0Q2cbhJ4ispXmpAsNHomlz7VLxIiCkjrMa9AU+8PDV85xQAi44ETqVcOjxVrgQeYys2PX93khL48UJr1E+tj/ZnVsrWlaAaK/CTp1EQ3cXJvmA8dwbobOOs1gLlwAafWBoogXnC4uBXsITN8AtaO18ZP6kwzXVwvkpK4hp7xCvpaJWpCar8AhX7AjvhmJVxNDxPsnG9udrMQmtM8Tz66Apk0+4w5CH2DNfPNjAALFzBtgY93+MkDeUKcGfZyik7+7AN/KqoIE8X1qtmGel4mX8EESeQiCJyi7ONun4cI/sH18dII25/dLnoqq6iDR9dAxWreoIZ3yI8VZBEETjUGGPtlGV/RABKZ2ALuJ1ZCPzDM4c9sAPHSoIsaZrHIK9gAR2uD4N3CAky3Eugad+xPhQF+bLVr0OfpfGEiNpQHPIo8xJfIQwpRC5q4aSuAs6ejcAnDohNpwQ+Rk3A2exzzS9SWJFDOSOQbCIGjm2Ajm4wIFlnAVE49uDFZAlBexnm9nH7OeTdeE1vHA1GaWms0EuUvjQVxjJdR1dDx8ftkAQqddhB49r6PaSMn7qiXcc2A06METTUwvqEeLglCnygm+UmKWRcBqMJiOniKJ8vSuBU8soJzdk6kjgjPuO0JqxFGyqGy4XYrbSZg4FH4zuElTCHZCVeglDRTyIsY4H2++QBJkqBVSOmsdRNyH0fx9Xr4OoKfNNp+4obXAtdajZOD6Pudi199mECu3Uia5WEn8UIBpnO6S0ukzXSOP738YaLqL6cyPX9aAc7E9kqpOA7mG4E7ZxsKeWddHA93rK+tkWf5QgGmZQE2L1xkdXUV5y1SEzhEIXsXrYDzpwY/a94AiYxgSoU9QrXv1yauiBu3hYLwrcNah/UO5wLR9ObFi+O9hTNKGTbTMcDGxgZXHrnCzbdukmZJyAri1XYNU3goA5VFibWONE0ZDkaYzAQGcer9P0Kv3yNNM3onRyjx4MNqmKPRAK3CRtGyLOj1elS24vHHHg/ZhXNxU/nCArxvFiCQOBqef/6TlFUAeFS2jLdbNcGe9x4bef+VClvCRYSyKBkOBgwGAwb9Pr2TE9IkDZvFtG7Kxf3BIK6kF4rRiKIs6fdOyNKMH/vE84tC0LTdwM//3V9ga3MN5R1GCa4s8M4i3qO8p17rUL9eySS9/DjFq7kGsI48z2nlefjaatFu5WQx4FTec+/uDo9du8ZP/PhPhN85w8Mh4md4vrn2vV/+0hf53H/497zxgx8wGg4DF4CtiZwUolQY+owpnSiJc/0+zA/GZRMigjEJnU4bEYUxGud8IIUkUMUWoxFeFL/+6/+an/25X8A5t1CAD4IS7O7u8o1vfIPt7W3u3r3L3bs7eOf5H1/7Gv1+j+Pj45DCec9gOBingzWUzDva7TZZntHKWywvLwPC+vo6W1tbpGnK0vIyGxsbvPDCCzz33MdnOvirz/8HVl7qv6XfZkwAAAAASUVORK5CYII=

iVBORw0KGgoAAAANSUhEUgAAAIAAAACACAYAAADDPmHLAAAcLklEQVR42u2dW4ykx3Xff6eqvktf5r6zs8vlLi8iJVICKIt6cBzAcF4CJAaBPDiIHfvZcQInMJwgMZQAiV4dIIEsO0gEOSJsyNKTk9hWAAeWHUQREoWiIplkuJIoLpeX3Z3Zndm59u37vqrKQ9X3dc/syg8WwGb3dBHL6ZnuHqDnnDrX//kf8d57zsG59c5t3n3nParCEj6yxzkXnhRI04yty5s8eu0KaZZyXo6Z5w/nnEcp4b23b/FLP/8Pube9y2pnnVbWZjDqc9Q7wOiEaxefoNtZZn9wl1KN+Pu/+ov8jb/113HOoZSaawWY60/nfbjhb994h7fevEmn3WGpu0S30yXPc1qtFnkrfF1uL2FLx2vfuc7rr1yP7/cLCzDLRxAA9nb30EZjnaM/7FFVFaNiSGlLnHPsHt2jrAoqV7G80uXtG+/gnZ/72z/3FkBUUID/9od/grOObqvL5uplttYfYamzglGGNMnYXLnIE5ef5vLaFbrtLn/+rVfZvnMXEcE7v1CAWT9lWU7cZg8enLMh+oumvrIl3nuU0ljrKEaj+tULBZj5WCC6AyUKQfDNT0CJIjEJWmm0NiilsM5SltXEuxcxwEwfrTTOO3rDE7zzpEnOsOhTuQpXeu7ubzMcDTgZHlNWJTgP5yM7nm8LUOf5n/wrzzeP87RFluYoURidkCc5q0vrLLVXQGAwGPChjzzJY09eC3+gRRo4+2dzawMRRWJS8rRNbnKUUogIiUno5kusdtfotpbBQ3epS5Im5yINPBcKIKIAj/cej8PXj70P/t6WWFfhnEMEilER3ycLBZiLD1mbcR+DvwnBel/7e9UEfKLOxZ/l/CjA6WzgdFwfrAIokUZRzsHFP2cuAGlE7x98Eu89Iiq6CjkvCcA5sgBS3+rJ+y9nXIQPiiJwnjTgnASBEn3/hOCjrJUolKjTEf/CAsyhCZh85OufhIDQReGLSFCERQwwf+KvLXuIAvz4qvtx21grdZ5kf57SQGHcHJ5MA+WMQsj5SgHOTxAYhD6ZBnrno7ylCQg8HkSw1i4UYK4+ZLzVWodWr9aapZUltFLYyuKdx1YOZx3iYTgYURZlUyeY53MuuoEmMWxuXeDSIxdZaW+wtr7GwfEel65d5GDvkM0LF1hf3kC6lkN7FWtDOzhJk/n/25wLD6AUxmiMMaRZQp6nlHsl/aMeS8vLrF1YYWV5iaHvYRJDv9/HVtW5cAHnQgGUErZv30U5Q7Hk2L11n4P+HkcnR6QmxR9prj7qKKqCg90DnDiq0i4UYF7Owf1DxCtwgqBRyoBXaGVQSlMUFXvb++yf7NM/GZG2DNXCAsxD8B+Cv4uPbNBT97hXDMHuYRD2i7sc9e+jlGKv+A5PP/0cjz/3JDtK0TsZkreyhQLMy1nbXKHPPlL2adkeiRKG7NIr76MV9CtFqa+yupXSvi0cFj2S7Fz8ac5HGnh0dEQ5qkhUihaDFoN4jRZBiUaJwVmoSkeiUoa9IaOICl5YgBk+dQ4/Gg0pygqlAXGAQsQjKvwDh8eCd6RZQmUryrJcWIB5OYPBAGctSkJHUPCIgBKCIgh453DOkRhDVZUMh8NFIWiuXEBVYoxEoQfhh38+gkIc3juyLKUsS/r93sICzMu5e+8uVekYVZqjvmG/Z9g9MuweZOwdttk9SDk8dgyGFm0y+v0hOzs7CwWYl/PWjRtYC84pykooK0VZJfRGhl5hOB5Ab+TxYshaHYqy4o3vf69BDi8UYFY/nApIn1dffRWtg/83RpMYTd7KSIzgXYngePvmTf7PSy+zfXsb7z0vffMlRGTuoeEyrwwhzllEFN/7/nf5yZ/8q/T7fVZX18nznKoqGQz6DIfD5oY757CVJW+18M5x7bGr/Pc/+xobG5txaFQtLMAspX/eh0rgb372N7i/d4AxCUdHR+zc3WFvd5d+v3/KvCutSbOUqirxeN668RZfePG3A2SsppJZKMCsCD/0/H/nd17kS1/6PdqdPMK+XEgB1UNMe/T3NS5Qac2/+63f4o//+L9ijJlbkMhcKoBSmhdf/Dyf+tQ/o7LVXzqfPzg44Fd+5R/xR3/0X9Baz6UlUPMk+JrU6Tc++2/5x//kVzk+PvlLB3H1xNCd7W1++Zf/Ab/7uy+ilJo7JZgbBaiF/5nP/Bv+xT//FFVlmyzgR1EqgMOjY37t1/4pX3jx83OnBHORBdTC//KXv8jf+6VfBA9KnxHU2aHAh/0xRM64i/AmkcAusrTU5XOf+21++qdfmBsKuZlXgFoQr7z6HV544W+yu7tHkiQxaIuI3zgWXgv5L3ILp4bHouBdnBvwHp595iP8/u//AVevXpsLJZh5FRYRyrLk05/+V9y+vU2aplhrSdOM9fUNNrcucunyZS5e3GJ1dQVjzF9oCfyEklRVxWA4bCyJUsLr16/z2d/8zMIFfBCOtRatNV/5yh/ysz/3dzAmROrGJGxuXiDLc4zWiFJ4H8kfipJbt+5QFkUzA3LW9Dtn8R7W19f58NNPc2HzArdu3eH69dcpy5KLm5v85//0Bzz38U/MvBWY6W5gHZB94QufZzQaYUwbENbX18jzvBGstVUzAu6cp6piTu8FkTAeJipgBEBYWVnlQx96kmefeZorj1xGacX6+jqDwZA333yD7Z1tfu9LX+S5j39ikQVM0/eLCK+99gpf//rXaeUZ1lo6nQ6tVqsZ8fbeN7GAiNAfDLBVNRELyKnXGZNw7bHHuHTpElopyrJAEDYvrPHUU0+ysrKK9/Cnf/pVtnfu/MiZxkIBfsQU7atf/RN29w5QWqNE6LTbTTTnnRtX8GKdYBTr/yHPn/jPe5zzFEXB0dERxyfHjEYFVWXxzpGnKRc3N7jy6KMkScrNt2/yrZdfbpRxoQBTMP8A33z5peZn2hhMZPdysR8QZO8iG6ilKAIjqHehZDweFPYIHudsgIN5KKuKoiioqgoPtNs5GxsbtNtteic9XnnlOwsXMK3bLyKMRkNu3nwbY6QJ/pQI3rkg4ChdZwMzmFYKZ20I/lQ0E3Km+jexS6CqgjJUVYWzFq003U6bbreLtZb3bt06pYwLBXifz8nJCSfHx40A6q/1wLf3YQrY+XHAWJtracbFT6eATS3Ae5y1OBveYyOFXJamZHmG93B8dHQqi1gowPt8qqqirMogAH9aiE0QGP/vvcdaFywA41r/A0Ug77A2BJjWWZxzTYcRL2itSUwCAicnx41CzWogONMK4Nx47Usjzib6Hz8OT8WoP/IEwBkmGBk/kIgeHscQvuGYq7MHEWFUFJF1fBEDvN9RQFAAbyf69JHnL5pjkbAvwDPB+dNE/z+8qjjJHjJZIKoJJZUKVkBEQmwx452UGQ0CJ/TAR2Ezyfo5ft24r3P65ssPUasHiCQJ5OHOuYZMSpuQcnpvmXVKsZl2AXXEzkPCuSD8Mf9PjeszxkyQRT3UDDS5fU0ojR9vGPCBS2YcZC4swDRjAHuqCFMzgnr/kNA+mu9AFej54SmAgB93Dk/FC81UkUxYooUFmKor8A9I25/y6WdZv5rCsJcHbv6YTk6am99kDE1QKRNZh595CzDzo2G+ETQopZv6vlKCKEG5IFylVLMJrA7ilKh4yycF69FaoZVGKX1KmWpSaYBAKzz7MwNmti3AGNPvvaesSqqyDAGfHw+GuFg5FBWqh/1egehg/rTRcTOYj7m/o9/v0R/0aeUpxSgjMQZRgrM+TA5XJUVhz/iOhQJMTQlaeYtWq83y6grra6sA5O120wDKsow0zQDPhfUNRqMhJklQjG+11hqlA23c0vIyj127xtrqCp1um9QYjNGI0rQ6Xfb2D7n13q3GJSwUYEpnMBzyiec/wc/87Z8hSdOwCTTLEBGyLEcEnPfkWUaSpgErKBI6h0rF9XFhJLzTbpOkKUliSEyCMQaTmJjuha0jWmuqKvQIrl9/nU9/+l/OPEB0phWgKkvWN9a5cvUKVVGRZilamVjF82itAcE6D0XYHegAFVNCJYE+TmsdW8JhPEwkxBDeKZRJ0MYgWhAUxihAcenSZdIsaXiGFwowhSPAwf4B/d4AJQqtLegQ+SsJSCARFVbAxMxPRULomO0DOtLDOrQOE0Xj5yOTuLNo0SABXCqx6pgm2cxbgNlOA/GR9UNCbh8Dc60ml0EICsE5i3WuQfjiQ9ZQB4whx5emQBTWzsZxsVOpokQLoZrVtAsLMM0sQCSkZC62cL1D/Ljx45xHGRVNfvT/2gTwh3coH7CAtUAVwVpY69FaTjWJHoj652CuesazgADd9m5cnZO6LhCFY5IENxphT07w3nJclFSiWL/yCO1OF28dRptoLRTahBWyJtYKtFJNS/ls1C+LOsAHQAXiNO/kTuBRMeL2e7fJ8pxOt8PJ7h6rKysc93t0u10O9+7zgxtvcvnRR/nQM89y+/ZtLl3a4sZ779LpdNna2mLn8JC8lbPcXaK7tAxajxdMAc7X4JLZVgI128JnDOiMAjGJYefODlmeceHCOm+9eYO1y5f47ttvc/P2Nu/u3OXyU08xEs3OnTvcvvEm3/zmSxweHfHuu+/xxvff4P+99hpGG/bv73P/8AiTGLwL+MGqLACHd3Yu6GPU7H8AieVZib7b0u60ub+3z/7+AUmacnx0TJ5moaCjNL3jIz7y4adJl5axCKnzXH/tNdI0o7u8TGtllaGzoBTreYo/PmQ0GjZw8lA2jp3CRSVwujGAj90/UYLSiqqoWF9fR0TI84Di7ff6fOxjH23ApEVR0Ol2uHLlEax1PPHU09x59x0GvR7rWcJlX5Hcv0faylkyGpu38REZrLVpFGAezowrwOkFUN4DOsQCFy5ciJmCY21tDaiBHIp2uxNAJKJot3O0Unz4ox/FWkvV65E5S7vdRm9sYjsdtAhZalBaNS5/1gtAc5IG0uTl45w9ROtlWaFVPeRZorRGrIAaVwkDUDSAREejEUmSsHJxC5NlVLHDqG0F2sT5Qt9khBKxBQtAyJQLQb52BT7uAIv4PVXXAfw4Um+mgca7I09jBMVTlQVuNESqMtaWxsWhmoUEHEbrEBz6BSBkuiYgugFBwEsNEACJOD4XBF6vha2txgOeBPC2vuFqAkjk6jLhxBygQ2uF0QsFmL78G/8fbrf1rkH/1j3+4CBcHBfzcfzbB45wa7ER2u0I/X5rq4AxqPFDE8gjFRdMPwxttIgBpqwIHo9Cxe/HE0DBbCu0Gr++ng+sfTkQZgJdYBnz+GYAJPwu1eydtbbEWctZCNrCAkyxGli7Ae9p/L6IioWisf/2EzDP8VL5UD+oNUkArSItXOw3lGURFUahJJBOzMOS4bmJAUIgGAI0XD39W7sHh9am6d6FBZJVsxjKGE1ZlmF5pJ+cNhpDv5XoWAksm86jn4Nu0Gyngc19nUDuNvt/4zyfgDGG3Xt3UcpgEo13jqtXr2GM4eT4mFu3bvHUU09F5VDoGNwpJc0AsSgVSCeb1FNNxo8LBZim+Q/DGu6UasTVwAHFkyQcHh3x1ptv0em0SdOMoqgoiiG94xP6gyFJknB4cEiWpvzUX/spyrKMAV9wD9YWJGmKSZIACX5Id3ihAFPxAuGmN/Dw6BpEqybds2XF2vo63339Oh5Psb9Pr3eCtRWPP/4Exzt3+b8vf4t+v89Hn302YP/KCo/HWUdZlWRp1nAPoINfCGjihQJMPQ5olMC7mMOriPiJz+Px1vH8Jz+J9zDo98nznCxLWVpeYmVlBRGhlbdQIty/v0+n08Z7z3AUrINJkolRs0AnMzl6tlCAqQcDtSvwiJ6w0AKVDRbAaBXiABMGPozWaKPJr+YRV+DIsjzwAw76GGNCv6DVRkkAl4piIndYWIAPSCBQh+vxG+/xdds2jg8HqjiF1iGPD+DQBPAUUjRCVaLI8gxjAtuoMaopFyslEyCQ2R8Lm4s6wMTsZwMQcTF36/cHFGXFaFg0zZ+qqlBKUYxK9vePoqKE1XJIaCnjYX//YGKNXEgXldbR/FtE9DwUAufDAjQ4QBmzhCgjjIYFx8d9EqNx1lGUFc55sjRpikN7u/tcuLCOdZbbt7ZZX19FK02vP6DXH3Bpa4uVpYSyGJGmOcakIbCsynmoA80+HkD85IygRytpBjhNoinLispZhqNRkymOhgUmNXjnGQ5HFKMCJQE5fHBwhNEhTuj1+lhbkbdasV8Q+wFKk7dapGmGc4sgcKp334uPFbvxoCgCWCFvZbRaOXEAEB0JH1TkidNGk5qELE/R2tBq5XEqWNHtduPcYdZwEo8LTOH70A1cTAZNOQKQxpwHtK7l+LgfuX9DGqB0mOvz1mGShCT28f3AkyQpg4Gi02ljTELlS5IkYVSMSIxhMBxirWVpeYU0TZt4AyZpaBcKMDUL0BA7SRjj0qLpdruhjFsna17QWsUpojATqI1GR66AJDGkSUqahOFQUYpWnpOYhKoqyfMWWqmAHhJBxE0snlq4gA/EcbhQpVNh2FPFgQ5nbRC+rrt4gRjCaIPWkfcvSTEmYP6SJGmg5kmaRJ6gAAaxDWdg+L0LWPgHoxBY24KmNBNmBMbtXec9zo65gWtQSBNHeN/Ava1zDTtIPWdQVlW8/TQMIlUVgCMLBZh2FiANTmPsl0+xdzU4sKY9XBvuycFeD6f2CdY8gHgw2lCWRfx1NZmEZpKLcqEAU4oBav4+H6t448LAWKgeJho3Z2b7JjgGa55BF3sAvUGfohihjaayDkE1FUAlCjlViloowHSygMmbztga1A2iGgRinR0vf2rch2sQH/XjwCcU+gRpbP36yCzifWAk995jjKbVas18HWAuQKHeTyB0ZILbt6b5bBhBZAwZb4AjCpQEHGCsJ3uEoigBSNOksRRuYo4AEbIsm/lAcObrAE0hZkLoomtTHdq2ojSj0YihDUFdTQ+TZimVrnA2pSotWZqilCLRhiRNQvHHTy6Vcvg4VBDSQjfz1eCZJ4jw0Yc76j1CCu+rCXKnMAXkqoqqrKisRRtDahKKUYFLLCqunnPWYrTGJxbvhGHVxyjdZAxKwsIJJ4JEDsEFJGyKp6psEHhk/khaLXAWFQkftFKgAjigm2chevcBFJomgQlMiZCmKUmaBjxgkiJJGhpIzjESyEwSZgW1wnlIJQ0qt2gGTTkHEOFod4+v/McvkhrF1uoaWM/lZ55iaX2NajCkrcKiiN0791haX+HIKSTJUKpEEC5efoSTg/vs79zn4uYlnri4Ql6OaLc6tLME325z5A39NOHejVustBKGScb9/QN69w9QRi8UYFpHJ4a97R241yMd9rmdtml1V+l/+88ZtpdYG/XY8AU9Mbyq10irPsdFxX7SxY5OKPtHJFLgEVrJMhdSw7U85ccTS7n5GEutlE4r5a3OZdal5FB3SIqCYVlyuxQGx8OZXx07+0GgTsjayyRKUO1V8iRhiMaiIcs49infT1dJvcOWHYpWRjI4Jm0Fk3609w5bl54mKQeY8hCjN/GdFS6lHpMKg7xDN1UcJ2vkODINSjuWtCIdJM1O4kUaOMVA0Iqh0hlp0cM5R8eOSLBkzlJ4YaUa0q5GaFdiij7KWahK7KjPUmuZxDsSEbpJi7YrKZRhdXTMteKQthsxdJBXQzarE3AVW4M90v4BSTUMANSFBZheHSh0Zkqch5N0ibar2DUZfZ2T4Si9omtHWGDkhBKFzpcYYVBAJ2lB1sIPDznp9zjRK9xob7Ahfe6nSzzmDsFn3GSDYxIeKffZw3CoWwx9zTa8sABT04DABGpIfMVKeYJXmp5KybxjV7U50hn7pkWFkOBBJVgUxdEtBgfbOO+p+vvo/gHp8ib3Ln+Ea6MDvAh7klGSoRxc88fkeAYqZztfQ9IUqxNkUQia3rHWMhj26ckeJ4MTVJaznBisrzjQKRcoOURzrDPakmLFUfXuM1AJo7KgcI7dnTfJlDA0Ce74Phduf5eqrUmTisp3eVsSvqe65F7xbLVPv7L0B573dnY4qA6alHOhAO+77QdbOe7u32f38IDKWrrLq6xIhQO86DApEOv4RJj39q33Grav0DKudwNpvLe0tObbH/sxttod8lGfdtKhVR3gTcK3neWkf8Kdnbv8r//9P/nYs89g1CINnGoAKLH7owDTbHLxKCwNJbQH7S3ellRVgXcOpVXcAiaRK6AMXEHGYHGMvCONtWUvYHBUHirCr021Roti0Q2cbhJ4ispXmpAsNHomlz7VLxIiCkjrMa9AU+8PDV85xQAi44ETqVcOjxVrgQeYys2PX93khL48UJr1E+tj/ZnVsrWlaAaK/CTp1EQ3cXJvmA8dwbobOOs1gLlwAafWBoogXnC4uBXsITN8AtaO18ZP6kwzXVwvkpK4hp7xCvpaJWpCar8AhX7AjvhmJVxNDxPsnG9udrMQmtM8Tz66Apk0+4w5CH2DNfPNjAALFzBtgY93+MkDeUKcGfZyik7+7AN/KqoIE8X1qtmGel4mX8EESeQiCJyi7ONun4cI/sH18dII25/dLnoqq6iDR9dAxWreoIZ3yI8VZBEETjUGGPtlGV/RABKZ2ALuJ1ZCPzDM4c9sAPHSoIsaZrHIK9gAR2uD4N3CAky3Eugad+xPhQF+bLVr0OfpfGEiNpQHPIo8xJfIQwpRC5q4aSuAs6ejcAnDohNpwQ+Rk3A2exzzS9SWJFDOSOQbCIGjm2Ajm4wIFlnAVE49uDFZAlBexnm9nH7OeTdeE1vHA1GaWms0EuUvjQVxjJdR1dDx8ftkAQqddhB49r6PaSMn7qiXcc2A06METTUwvqEeLglCnygm+UmKWRcBqMJiOniKJ8vSuBU8soJzdk6kjgjPuO0JqxFGyqGy4XYrbSZg4FH4zuElTCHZCVeglDRTyIsY4H2++QBJkqBVSOmsdRNyH0fx9Xr4OoKfNNp+4obXAtdajZOD6Pudi199mECu3Uia5WEn8UIBpnO6S0ukzXSOP738YaLqL6cyPX9aAc7E9kqpOA7mG4E7ZxsKeWddHA93rK+tkWf5QgGmZQE2L1xkdXUV5y1SEzhEIXsXrYDzpwY/a94AiYxgSoU9QrXv1yauiBu3hYLwrcNah/UO5wLR9ObFi+O9hTNKGTbTMcDGxgZXHrnCzbdukmZJyAri1XYNU3goA5VFibWONE0ZDkaYzAQGcer9P0Kv3yNNM3onRyjx4MNqmKPRAK3CRtGyLOj1elS24vHHHg/ZhXNxU/nCArxvFiCQOBqef/6TlFUAeFS2jLdbNcGe9x4bef+VClvCRYSyKBkOBgwGAwb9Pr2TE9IkDZvFtG7Kxf3BIK6kF4rRiKIs6fdOyNKMH/vE84tC0LTdwM//3V9ga3MN5R1GCa4s8M4i3qO8p17rUL9eySS9/DjFq7kGsI48z2nlefjaatFu5WQx4FTec+/uDo9du8ZP/PhPhN85w8Mh4md4vrn2vV/+0hf53H/497zxgx8wGg4DF4CtiZwUolQY+owpnSiJc/0+zA/GZRMigjEJnU4bEYUxGud8IIUkUMUWoxFeFL/+6/+an/25X8A5t1CAD4IS7O7u8o1vfIPt7W3u3r3L3bs7eOf5H1/7Gv1+j+Pj45DCec9gOBingzWUzDva7TZZntHKWywvLwPC+vo6W1tbpGnK0vIyGxsbvPDCCzz33MdnOvirz/8HVl7qv6XfZkwAAAAASUVORK5CYII=
CORNARO VINO TINTO MERLOT DOC MONTELLO ASOLO 750ML [CRM750]
1
Envíos Gratis en compras mayores a Q350 en la ciudad y Q450 en departamentos.
🍇 100% Merlot
👁 Vino de color rojo intenso, con tendencia al granate.
👃🏻 Aroma vinoso e intenso con recuerdos a moras silvestres.
👄   De cuerpo robusto, tiene un sabor sabroso y redondo, ligeramente tánico. 
🍽️  Ideal para acompañar carnes rojas, quesos y sopas.

❄️ Servicio 16-18 °C

También te puede interesar

To install this Web App in your iPhone/iPad press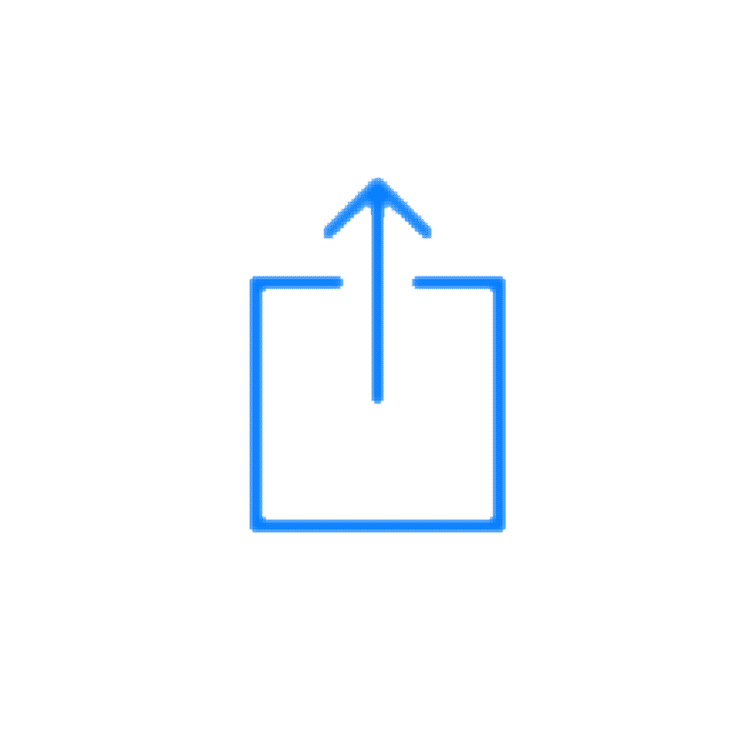 and then Add to Home Screen.