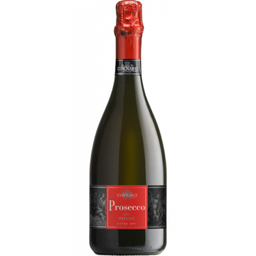 CORNARO VINO BLANCO PROSECCO EXTRA DRY DOC TREVISO 750ML [CRPED750]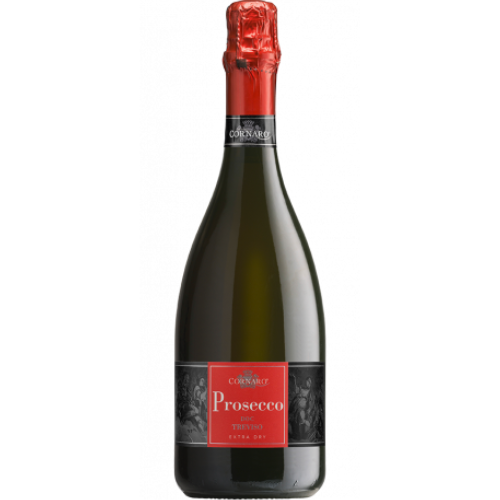 iVBORw0KGgoAAAANSUhEUgAAAIAAAACACAYAAADDPmHLAAAlJElEQVR42u2d+Y9k13XfP/fe917tvc309KwcDklz1UKZkiXLCmQDCQIkDhAkCAIkTmDnp/yWvyBI/oEgBoL8lARBHMRI7NgULEuiZCkiLVELZYrrkMNZSM4+PdNrdVfVW+6SH+57r6p6qpcZto0qot6gp6pfrf3OuWf5nu85VzjnHBN8OOcQQrDzzxBClI+DQwjJ5V/8jHvf+3O4dIGZagjHTxJICKt1tJRobRAzczSee55Hvv63h96zeL9P2yHHUaCDtzvv7/WakYJyXvg/++63+c6//hf0vvmHPNaq8cjzz/PM13+T03PzLJ0+zfFmi1OhYv7WR1z6N7/L5T/9Q/9euYLt9ZnOufu+46hz43iIcbMAu63o+1f1Af9AIVhZX+e//84/ovbxJaLZOT77uedZ+fga6JSo3aaysEAt7pHIgMUXvoS4dZU7KuTL//l/UGu1ys8bVAQ3oBiDjx/k+08twD4CG3U76sIXjxc/u63SzeU73Pn4I9YJaBvFnTfe5FiWYG/eJLi3wtrlS8TVKltrK6y89QZRJpCVGs7Z4p0OJMyd1mvwbxhXFzKWLmDUitrrAhevuU8x8vtBpUo1iAiA2ShEVirYhQXONJosRRUazqHX15lrtmhEEb3l2zhrkEEwJP/B7zYq5hgl5N2swVQBHiAe2G3VDSrCTuE758p1W5+ZJTh6DIFDBgqXZtz56CNudNq8k3TYsJaN9iYuigjn57muE7bbbbQxBxboqO+6U5HHURHkpAl/0OTvZVYHH6tWIroObnViOpnGxF1ur63yzlabq1lKWqughWQdwdGlY6zcW6WpNUH/zfY1+zsVcKeFmrqABzT/o84757DWDv2+8+c+l+Ac9Xqd5pGjrHW26SRdGoFixhqeRfI5F/AbS6eZr9dp1qsIpciMxjjI0mSkQg0q326B4UEs2DgcwTgGgJ/0OUPPsxYlJUeOLXLTxlghsEJytlLjC8/+CsHZRzBJTHolo95q4tbXkAJ6aYIrXIBzpRU4SOA6yiqM6xEw4cduZnZQCNY52it3mY0i6tUadeFob3e5eOwItV4H8+FHaK2prq7TnJ3jyOIxbNJDjogB9jL9u5n7cVYE+WkQ/M7IfMj0CkGaZWxvd9hwIdpB1cH65gYv/tmf8b0f/BDZ6ZI1W7hTp9nShpPaUsPh2hsH+vxJEfanSgH2ywwG8zeTpszqlCopWW+berPJC4vH+Fq9ySO1GqkSPPXZZ2n0uqgPPkACabeHvnWj7wI+gTuauoBDEPIoqHW/1Vi47izuEWyucLoekrQ3kU/8Cs/8s3/KY6vrrFz5kFsXLtBrb1I7Okv1Vz9P8t573Hv1Jyz/5MfM/9bfPZD/H/do/1MTAxxEGUr/nJ/75n/6fVaWl3n22GmkCNj46Cq/+KM/plqvUV1d46Mbt9A3rnNqcZHa+hatuRlOPP4E5998g3O9HpVabVfh7oZF7BcrTBXgAYT9ILj6kDJISby9zRs/foVt7dggZK5aYWF2lvMXPmB9ZZlmNURW6lwLAtCCxyoNgieeYvWjq4T1BoGUIz/jYRC+cbQQY60Ae13gnSvvPnjYWhCCeG2VpNMhjEJsp833uwGvqgrHzj3GVxePcfXqFVZMxpnGDLJex9YiOlevMZckLDz9FKpSua8iKPYAhg6apUwV4JCUYr/fq/MLqHqDOKzSDWrc3WxzqXud00fmsDojSVLmalVqQUi1XkNby+qdZS53E77w3OdLZRJKDjiVg5v5QvA76xrTLOCQLMEeSw9rLdVWiye+9GW2E8221nymXuNLUvBENyaUimMnz/DI6bPMRiEzJ5eoLR4lrFdZQdA492T5XoPC38kFGBTwXmnhtBz8kDHAfiZ3v3jgq3//H+BsRiAtnz8yz28fX+I5mzGz1ebpuIdauUOaxej2FqbVoqckttGkefr0gALsL9RxLvtObAywM83aqRCjysc7hXH02BI1BaE1SGC2FmGlIO710MayIA1EIdWtTY6EIedX7sLiIs35+U+0cicBEp44IGivYstuF1wqhQlCAqmQgLCWllI0nKHjMmyjSVVIMiewvQSx0aZWqewJAn0ahD8RLuBhHiufM5AOFjUBKYr6gCW0mqYEqzUUJWbnUFJCpfrw8ccOCzQlhBxC8DcqDtjJDbgPFh4ICEHinMXivBWQCgFUpCRLe2RW+9cIEM4RtGaG3mUv0ud+6eo4E0ImJg3cs+Czn1VwDoHDIRDOi9RJMM6hrUHrGOsa3trn+EGzUR+yI6Py+YPgAQ+CGUwtwAGtwG4XePc824GzgEMKgcz5gg4w1iCtwRkLxpLbCqJarcQA9rNEu1mGSTjGXgEOcsH3o2Mj/PoHhxh8L2cBQaBCryM4QCCsI4ii8rUPunonKRWcmCxgr5U1yj0MgzWFKfc//n+JBVwpYFFaCwGonBEsDtGKTUmhh2wZ9sLnh1ahc9iB1MAiMIBREVZVsCIACVYInAwgCAlUUIaAD9qIMklxQDDOAj5oS9h+cYAQgkiAsppAp9QqFZwEZTNqSKTLiKyhqjWRyVBJPEQH+7T2BY61AjzIqhuFGBaMYIBOkvL2dgZnz1A59Qi/XNvgWrtHaiKkcUTBDI3KAs/OH+OFIyf46Fe/QqXW3PMzdotDJk1hJpYUepCqoMvl0IljLsaGmdlj1E6d4621d7hiAlpLZ+nFMTrLmA3qrDbnqM0tcu8xWAgqOS6wfxVv3FO9T6UC7OciPKrnBZIkCdsbG6zdvs3q3BzxxgYnZuc4c+oRtjttrnx4me69e6xdu0F3dZX28jKVARTg0+wCJpoUup9gCgXpdbs4AXGaEoYRzz79LM1mk+bMDEFY4cknn+H0mbNstttoawmiCIE4kOU56OPjig0Ek7LKR1X+9lOI4rkrKys0G02eeOIJlo4dY2lpidm5WY4sHKFajXA4wiCgvd2m2WyytraGVGrPgHO/OGRSsIGxUoC9/PqojuCddLDdwKCtrS1azRanz5zG4mjNzqDCkPZ2h0azTqvVZOHIETrdbebn5rhy+TJhGIwM8kZ9j4NmLVMFeIgVvzO92611fC8hZFpz8/ZN3n3nXWq1GhsbbXRmWF5eJgwjlBKEkeTE8RMkj8Wsrq6yuLQ0Mshzu/ADd7NA4x4/TEQa6B6gMWNQSMXja6urLMzNc+b0KR49d464F3P+/Htsb28RRRWSJAEBc3PzaK29kqyvj/yMB3EB097AQ47091KEnWyhwed2trcIAtjubHH79g02NzdZ31wlS2O6scBaQ7PRJAgEgVIsLR3jyocf7gkuTdpKn0gFOCgtfD8/HFYkme1y/v23iAJFtVqjGydsba2hlCeLbLbh1Onj6DTmM889x4dXL5JmKVEYHTgb2amAk6AUE5UGjiR97GEhZN7UcevmTQIVUK1UqFWrhGGEVJIgCPIfRRAECEAbzdzcHNYa1lZXHyiVmzThT5wC7Kzy7eZzB2/TNOXO8i0CpQCHsaCtQziLwCJysgjOkmUJSRJTrVQJlOLWrev559oHslDTcvDfIAi026SOQjh37y1z69YNgjDAubzY66k/+Wtc/rsjy1I6vRiHpF5vcOXDy/n7TW6QN9FZwEECr90Cv+L+h1cus3JvhSCIAIEQIIRDYYik9dxAAdY60jQhTmIynXFs8TgXL174VAl7oizAQS74bgSQweOtt96kF/dQQdDv7xCurBR6F+APrTVJEtPrdjh96hGuXb9axhIPA/JMAjA0ES7gQUgWxe9FAPjWW78E4XlAngvocvl7+lchfSEcOktI4h7bnW2Wjp/g3spd7q3cnRaDxi0d3K05ZCcesLx8h/Pn3yEKo9z05y7AWZyzQ+UegchdQJduZ4vZmTkCFfDO22/uGQh+Uis2VYBDTA93cu9ef/01bt2+SRgG/eqegIIlXMQD4EA4rNYkcUKv1yEIFCdPnOIXr/9sKBDcy7xPYi1gIhVgcJXvxQv8y798mSzLvPBzQYuc+++sLXWB/NZYTZzEdHtdkiTl8cef5M03X8dai8y7iyaR9fOptQC7DYmUUrK6usLPf/4qURDkLWGyXP3OWQqaaBkXCrBGk6axJ5BsbfH0rzzD7Tu3ee/9d307mbUPVfKdtoYdst/cLfAbNNM/+emPuHb1Kkqp/oSPPAh0znhrIFzpFoQQGKNJ04wkTeh0tzh6dImjRxb5zkvffGhBjjsqOLYbRhz0OcNYgF/9OMdffO8lkiTBWIssG0H69n4oAMxPG6NJ4h69bpc47oGAr3z5a/zw5b+g1+uhlDxw589uvIGpAhxyJjAICBUm+tKlD3j1xz9CKm/+oU8Q9RbA9Z2/8Oc8idiSpTG9uEuaZXS7HT73mee5t3KPH7/6MrC/G9ipmOOeEchJWP37FYF2Hi+99C3uLN9BSt/uLYXqYwCwQ/j9W4clSxOSJCGJEzrdLgsLRzlz+gx/8uL/GSnYaRr4N+D/d9slZPg1DqUU7c0NvvXtbyKkxOYoXxCGSCmRO6ieQ8qQ300zrwC9uEsSx0gp+OpXvs5Pf/ZjLl+5+NCo4FQBDtE6jBKAtf7cK6/8gA8+uEAYhmAtgQoIghBZIIHlqh8YJUO/c1BnqQeE4g5pltDtdfnC81+kVq3z4jf+KNcTt6812q9vYaoADwDw7IUAFkGZlBKtM1588f9itM7zfEcQhCilUEKWvh7nysCP4pwAKQRap2RpQtzr5ooQc3ThKF/64pf55p+/yObmBkqqA7etTy3AIeT5+wWCRWD25puv89prrxGGIc4YlFQEYYiSohSwl7+9T0gCBwJMoQBxjzTukqUJxmh+7YUvc+fuHb77vW+VnzkKj5i6gL+BuGAn9FsUfr7x4p/Sbm/meI8jCAKU8jCwEjJ3AX1LUN4K2weDrEanMWkSkyU9siyh1+3w2NlznD1zlj/6k/+F1nooFniQSSFTBTiEzGBwtRWr//q1j/nh//sBlTBEa4MUgjCsIAvBS4HI/1qXj4vzWUExNMLfWmNIkh5ZmtLtddFZRpzENFtzfO2rX+ett9/g9V++ViKDk2byJzYI3O9Cf/elb3P7zi2CIMAaQxRGBCpA5qZfCoGSMs/3PQrohe4QxdAI4QO8OOmSZZo0ScjSBK01Wmd85Yu/zszMLH/yp//7vpRwUjODsd41bK/oulAEpRS9bpeXXvo2Evz+v1L4/j5RDAgTZTkYRAkFD5lv+iPmk14nLw33vCvIfExw4vhJvviFX+OHr/wFt27dHOkGdvvu0yzgEP1/P/XzJvivXv8577//HmEQoHVGFARIqUqMXzA4Rs4CJq8LFO/phjKCNIvJ0pgkzUgzjc4ysjRF4PjaV/4W7fYm3//Bt3cV7CQVhT4V3cEvfefbbG9vY53FOVAqLNu6+yucPgm0RARF7iK8pZB4wEnrlCSJybKMJMvQWpNlKUma8Ni5xzl96hG+891vlWXigyjBuM4RnjgFGAz+pJSs3LvLz372U6RSpJlBSkkYhgghkFL5qF/2ASA/9s0LX0iHEBYpLVLmSiAE1hjieButfXk4TTPSLCPLMuZm5nn+cy/w9tu/5NKlCxPbFDrWCrAXANRXBG/+f/7zn3Lt2jUflRtDoIK89DuQ5hUQsJBYa/LysEMKh1KFAugyE3DO0os73vQnKZnJSNOUNNNIJXn+c18gTmN+8MPvHRgJnCrAJ0j9RptY/9V/9Jcv0+v1IGf4DI53K56D6E98d3Zw+JNBSoNSBiW9IiD8TlNJ3PUWIInROsNYS6Y1cZLw6CPnOHn8FK+++grWWs85gImo/k18EFhc6IL189Zbb+ZsHm/+VQ4K9ecH5yUgMWg5BiyAdATSoqRDCovMp4lmWYrWCdqkGG3Q2uQuIWVmZpbnnn6O8xfe4dq1j+9DBifJGkwoJ9Bf7PPvvs21a9eQwgdiSikKtEdKWa78wg2Aw1qTZwUWIS1SGqTylkBKB8IipSDLknz1a3SWoHVGZgxplqGU4rPPfZ7NzQ1e/+VrpZD32kxymgYerm0A4Jev/xVbW9tlOidV0M/9fYyfwzyUAJC1GnIASApXZgEyDwiLYDHLUnpxN1/9GUL6ANJojckSnnj8CZrNJn/1+s+HhDxpreITMy5+0CVI6YO58+ffRRtf+ZNSopTM8Z28vCckImcBiL4P6FuFIQtRbA1UZBmGOO5inUNrjdUGqxOs9jHBscXjPP7oE7z73tukaVLWI/brWZgqwCGgg0II7i4vc/HSJYQUWFzf1+dVPfImUK8PojABA0JwZS3Az4jO4wKcHxDlIIl7GOsVwFiDzjTGOkBSrdR4+qnPcP36x1y9+tGQwHejjk9xgEM4imDr0qWL3L277Ov8eVBYon6Q5/7D/B/nwI7q8ClRwYFhUECapRhrMM7HDsZkZNqQab/txKOPPEan0+G999+9T0FHWbKpBXhI0z/quPD+e3S2tykWcGGCc+mXgpU5CAR+m5i+i3Bls4iHh11ZDLLO+JpA3CVLU3SaorPUzxYwliRL0Vpz6sQpqtUa5997975V/iB7DEwVYI/0b7epH5cvX0JrQ38PAFX6/iF3UKB+OQbgrB0mdIk+GaRoFRPOK1GWecFbYzDGI4jGOqx1ZEZzZOEIxxaXuPDBe+V3243EMs0CDkkZpJTEvS4ffXgFgd8IqoB7h5KEovI36PHdMJuveNQh2UHzQyAw1vb9v9F5rcHm5w315gyPnD7L1atX2NxYH1rpo/z/1AV8QpdQ3N65c4dbt2/7b58rRUn7zuOAAeZ3aQV24ItlIFg+2fWnhSBA64w0S7B5P4BzFmf9CjfOEkYVTp8+y92Ve9y4ef2+lT4JQ6Mmcj7AzZs3WF/fKMe9CCkZ7PUfgAoGzDwD5t+VP26IFW4HHhNYY9FZhnMC4wQuxxWcy+sLUnDi+CnSJOXqtY/2hIOnlLBDPG7dvEGv2y1dvMhr/4NLXA5E+IXI7QARZEhLSqENK5GxxlsA5zDG5FbAN5fmW4mwuLiEUoqbN2984sB2qgAHPO7evUuapaXQpBjo/c8j/mIvoP4pAXawJ1DsMBNuRwTgheY/x7/WOYt1XhGss1hrmZ2dp15rlC5gN18/jQEO8Vi+cwdTbukiSqKHG8b8StJHnt/h8n99lz/YEjJCGZwjS72i2fz5Hk72fYjGWBqNBq3WzJACHNSVTRXgAc1lAQHfvbtceHCQ+c5fI+b7l/4+HwvngzwxZPW9UEUZ+5UBY/52Wmd9EopzOEtuATw4VKvWmJ+fZ3n5NmmaDAV9o+YXTBXgIYK+wSg6jmPW1te8SbWu5PsVgh5Aeu9L7dx9/r8PAhX2YZAyVmAHxYoXeX2h+D42r0DOzc6x2d5ka2tr6G/YuaXt1AUcwhH3YjrbnXIJ97t9ytSf+7v3/BPKsTBlM0gxJMIO2Iu8QpC7B+u8vzfGYHIgyeapYEFLm51ZII5jOp3tkang1AUcpgLEPZJeN0/V3RDpE/rDHsRwEpCvXD8noKSKScEQaWAoesgVwvaVw1qLNh4YsibfbhZotVqkaUq329nVmk2DwEOKC+I4Jo4TnBDYHRbdub7vHlj4JSw85B2cyOOBHEMob4ff0+Tl5vI7lD7dxwQ4qFWraJ0RJ0nf2Uw5gX89R5amaKMHVrsopSoGI/+BvL707c4NoYRlQuBEHwFkcG6AwBjbRwELJcozCmMNzlkqUQXrHGmuAN4diftQzKkL+ATBYHFXG+2F4vrny2LukB/oj4UTAwrQDxYK329zseZlYteHjAWeGGJdkT66fjDpKOOAIIxwxhIn8USkfhPqAvytzRG5YvUOBvtip/2mT/Xx1trmLn+wN9D/Xqx9N/h6nwaAdQNDxV0fU8iDSillGSgOxR1TIOjw8QDn+t7c5mn9fde7POmGkd4C+ClcRzk7cLBraDh7NMZgnSk3kS7/lfcFUimkUAOxwui/Y+oCDsEdFD67pHeP2uBR9OMDx4CLYMQKdHnw53ZGEDk7yBYxwP3vkBsDlJR5jMCu6d+4gkETs3XsIJfP5WZ9KNUr6wGiHAYlAUV/DoAqoOP8f+GKyWEShEMiUAjMwDwx4ZwfLZtj/4VCGOP7BOwANLybyR/XvsCxVoDdomYxUPwpArT+xRdIK+hJiRASJSAUEEhv9redxWIIsGgyrLAEubewgMaSIkldzgN0kFhNLKBaqVCpVKlW/U+95m9brSa1eq3sK9z5/cedKj62CrDbBUvSjCQzNBsthBQ06nVq1WrJ/RNS8bQ1tIzBIAmsxOHQxrEtGyAqSOVQ0hAKh7JFEChwBBgZYMPA2w8BtTDiSHubCx9colm/TbM1Q61Wp1GvI5VEqYAPLr6P0aqcVLYTABrnYyJcwOBFTNKUJNXMLRxhdmaG2dlZFhaOUKtVfd7uLP/wzk3OKEFmLWQmb/LM0EENa4wfH2ctQntYV4SBHyMnBTKUhFGICiNkVGG+WePC6gZ/vrFNs1aj2WxSqVQIgoA0TVldXfWt6TrAmL1H2Y2jMkyEAuycBr6xsUG73abb6bC5ucnm5qYXigqwzrLRqLKQ9MjabQQCZzQ201itwVmkNrRrVeIwoJEktHptrAxwSuBUgLAp1mbItEtvoUUnjNhYWyOr1UiShFqthpSSNE3Z3t6m3W6z3dnuM5PHPPWbyCBwcPUopbDWkiQJ1WqVJEnKLl1jDC5SiE4Xtrd9h7AxKGNQ2uAkaKVYqdVYnpnjkc0NImOopSlKg1IGqRQqz/HDNMHqDGMMvTgmzTKstYRhSJL4OYLb29s464by0b32G54qwD6C3m/VKOUHNTYaDarVKkopoigqlaHIBoSQOOHZQYQhKlCsVSIunTmLEJJOvckKjrW5eZ69fo260bggxBmNkzLHlyXWgs4083Nz5VQyay2VSoVut0sYhv2NKUbk/uMcBwTjaO73Oi+EGJgAIrHWUq1WMcZw/Phx1tbWcDrBYbGA9PRexPElrBQ0lWTx+HGyLKEWVlB2nmajRk1YiHs4BPbWHVQJ91qUkhRZfhiGWGuZm5sjiiI2NjYGKpL7U8HHTRkmxgWUyFXuZwuCZqEc8/PzIISncMk+SONwOKVwG5s4pYiyBBdE3G62aHbv0a1WaLbbdLY6IASVToeqGGQN+d7DKKqglJ86bnIXUAhTa02l4rejnWYBfw2rf+eFLCLwLMuIoogoijhz5gyXL19CCkmlUsG0fdHH5XV7Z2LQGu0sCx9fpVqtUYtjulHIbJISZRlCKUIcLgjyflGX7zfgMYcwDJmfn/fDo5KENE0xxvh9h8XoGsC4H2OlAHsxagfvFz+VSgUp/SbQ7Xab4ydOEiiFvX0d+ehZ3OIxxPo65uJF3Po6QiksklaaMpsm3nJ0u7hAeezPglN5i5mjJIo4IKpUEHg+wrlz56jX67z11ltUq1WEECRxDIh9gayxs6iTBQNTRvrWWuI4Lh/vdrsszM9Tr9fJ0gwXBrhuFzHTQj75JHZry0O22mAcpAg0gkwKjMsLS0b7z8r5BjgDA1SBjY0N4jhmfX2dK1euEEUR9XodrbUfRi3lWOf8E6sA96GBufnt9XplOtjZ3maz3WZtddUPisg0YmEeqzV2fR158hSiVkPUGyCLEXICoQJkJUJIiZid9/yBuTm/+htNMH6opDEaYy2tVoujR4+SpmnJB2i323S73XJY1F44xtQFPEANYJRLKPL9arWKlJJarUar1eLu3bsgJVEYooT0pVkhyb7/A9QLv0rwG7+O29iAJIVG3ReMjMZFEfR6qJkZuHUbcfoU4u5dWFjwuf2RBdyPf0KcZchckNVqtSSEFi4oGUEGmQRrMNbbxo1aNYWZLdxAu92m2Wzy1JNPorWm2+164VervurX60EQYm/cxFy/DmEASmHjGFuJcFJgL16EIMB9/LEv695Zhl4X8h3ItDF+FoEQbG1tcfHiReI4LgGphYUFarXanpPCpkHgQ1iA3R6XUpbsm7m5OT8fKAhQSiGcwwUCe/cu7t4qdn4B++553xzU3sKurCK7Pc8IThJEpQpCoL/9ErJWxX7v+9jWDPL1N6FWhaUltJT54CjfJHL06FGPOObzg4L8s0tekZicIDAYZwuw2+PFU6IoIkkSbt68ydLSElprQimJqlXcjRvozU1EpYJLEpw2uEAhtzskUYQOQmQYIbSmmiReaFsalMJtb+GiioeT80HCjUYDmTemRFFU+nznHEmSkGXa706a4wdS3g8Bj6NSTBwtXAhYWDiCUoogCOj1eqyurlKpVDh+/DhZlpElCSIIoVLJXyMRgUIYg7QGqyS9Rp24UkWHEco5hLU+5RMFVUxAEdQJSZKm+XCKHmtraywuLhJFUemOer3evsKeUsIOxTIIatUqi4uLHD16lEcffZS5uTk+/PBDWq0W8/NzfmikGGoWRlhLNjPL1rHj2KhKo9el3uuhjKHbbNJrzWCDwG8sKYTnCOctRyof/dLtdokqFdbW1piZmSEIArTW9Hq9+3YXn5Q0cGKQwMEjzTIajQazs7MALC4u0u128/QwK1mZJc8zF6RTiqTepBsGRL0OUZKSqgAZKALnUBvrREUxqaCPO4dQgkazSbK1RZZlbGxscO/ePbrdbqkAjNhKbtyng4wlEniQrVmtNaRpShiGOQ5fodlosLmxQbVSIUhNSQZ1OUHUCUG0vk60scGsc2AM0lqcUijrW8WUlFgVeB6hyAsKQpIkKTrL/HY0efq3tbWFtZZ6vU61WqWdcw8eRqGnCvAAftJaS5pm+W3K7OwsYRj64owxVFVASD47IF/9zllEowFKgtZ+7yApcHGG6HQQR+c9n08b6PUGB8jkG0hYNtttZmu1cmB0p9Nhfn6eNJ8foJQamkE4dQF/TYe1tiwChWFYpmNGaxygTYYVntlrci2wwpeEncbDvMZAGCKMZ/mqJME6izC+2cMjehbpHFoIRBQw05phtlEnjCJmZmZoNpsYYxBC9OHgB0hnpwpwAEsw1FDh+t26WZZR7OQdRRGzs7NEUeT3CLaG5vWrNBcW0TNzYCw6Tcl6PUymcdKAsmANzglUo4XUxrOIwwBVCwjCCFWJCJSiJgMa1jJ/ZIGl2VlqjTrVao0gDEhiD0knSYKSEmPsQ2EbUwXYJyB0zkfm/r4Fk7G8tsLa2j2Wl2/z4ZXLhGGEUIIoiOhlKXNCIJVEFhYi06S9bYT1K1sA0jm/oSQuZxULnBQ4qXBSkjnLsXgbfepRnjyyxHyrRb1ep1FvUq/XqTdqtJpN3rvwLt/4sz+mWg1HuoApI+gTWoFBC2Bt0RGE39Qx3+NXSYWUCqkk3wkrqDDyRSF8H6HGcq+9SabTfCeR3LpIP15mcHycELLci/ixmRn+zqPn+I3FY8zNzlGr1Wg0GjTqDRrNGnOzs0gF3/nuN/ZlM42jMoy1AoxqrS4mdJQXU0gvfKXykfGKqhSEwuUgh/Dzf4UgVorM5iCPEzlvcNDFiHKrOSklRgY0nEOlKd1ul0oU9YeRAwhLECjiOPal5gncPGrigsAsy/yFLno8Xb9Zs+CBWQfGDY+OdU5g8QMfB0fJDGwRMJg2+OARR2YMtoSg8x3IpEAKiRCqHFdrD5D2TfsCDsEaGJdzAV3R5p2v5iEhMgTMuL4EuP8kAwQgQdlwOtCOXmxRU3xu2XRabkRlUVIhJkjwE6cAOzeAHJr0kefs1ltlhLUYkzdvi6LNsxgI7cDJvLG7b0UKK4EYHifjR8IVQhcl2RTyXkAh/MQSd3+D6M628Gkx6BDgYSl8oFdMB+8LRAxM9xAlAjw46cvHeAKHvW8spBsYLiWE33zC4behs8aWDSFC+d5jKaVnETlIU7+t3CgK+H3p7JgdEzMuvriIUaVCrVYrkTc3YkZA0anrfbUXgpKKIAx3PH/HhNA+l7wcAFGpVMtp4UV2IPOMA/wOJGmaIqWiWq2NFPTUBXwCEIhBcwucOHGCmdk5er3YU7Zys+1KoVHet9bl28ep/uhHVzzXIqXKP8eVRBOlgpxgEiJNRq1W9zMCB6aFqtDTwJ11tLe2eO/CeRbmFzh54uR9ocY0C/ikCGCx+vPzj547x2c/8xk21tcIAt+fNzQl0jm/kxjgxR5ATs6o1mqoQHnhC0kQBrnA/WpWYUgQhDlhFKrVGkeOHPNbxRnLyvoqjWYdmacOvbjLKz96hTfefJ3f/nu/zYmTp/LvLqYK8El9/k7TX1QKgyDgd3/vX/Huu++QZhndbkiaJmhtcc6gNeVOolYpjNJeoNK3lEkhMCZDygAhQSpJGISElQpRVCUIQ2q1OgJBJQoJowpCKpK4hxSO9uYmcdyj293m7bff4MpHF3nq8Sf4l7/ze2Wr2qiG0HGNA4Qbs5rlfl+nYAX/t//6X/j9//gfCKOILDPoYmSLLSZyUAZqfpULhJT5/j9Z3vfpc3upvF8PowipFJVKlTAIqNXrzDRbNBp16vU6tVqdaiVCAOsbaywv3+SJs6f5x//kn/PCl3595O6hu/0+VYA9FGC/DuHisX//7/4tf/A//4BeLy5HtzEY0Us/9AFE3tcn811DPToopPTJXb7ppMgDvCAICAPvHoRwVKsVWs0WYRhSrUbMtFoszM3yzFNP8rWv/RZPPvu5PXkM45wJjJ0CHFQJiov58ssv84tfvMbm5iZJHLPd7eCsI8tStra2fKVOBWxttcs5AkEY+P5Bo2k06uV7RVFEpeKbQH3zpySKQoIgYH5+nvn5eaqVKq1Wi5MnT/LMM89x7NjxXYU7CSXh/w9T9Q60/zT2FwAAAABJRU5ErkJggg==

iVBORw0KGgoAAAANSUhEUgAAAIAAAACACAYAAADDPmHLAAAlJElEQVR42u2d+Y9k13XfP/fe917tvc309KwcDklz1UKZkiXLCmQDCQIkDhAkCAIkTmDnp/yWvyBI/oEgBoL8lARBHMRI7NgULEuiZCkiLVELZYrrkMNZSM4+PdNrdVfVW+6SH+57r6p6qpcZto0qot6gp6pfrf3OuWf5nu85VzjnHBN8OOcQQrDzzxBClI+DQwjJ5V/8jHvf+3O4dIGZagjHTxJICKt1tJRobRAzczSee55Hvv63h96zeL9P2yHHUaCDtzvv7/WakYJyXvg/++63+c6//hf0vvmHPNaq8cjzz/PM13+T03PzLJ0+zfFmi1OhYv7WR1z6N7/L5T/9Q/9euYLt9ZnOufu+46hz43iIcbMAu63o+1f1Af9AIVhZX+e//84/ovbxJaLZOT77uedZ+fga6JSo3aaysEAt7pHIgMUXvoS4dZU7KuTL//l/UGu1ys8bVAQ3oBiDjx/k+08twD4CG3U76sIXjxc/u63SzeU73Pn4I9YJaBvFnTfe5FiWYG/eJLi3wtrlS8TVKltrK6y89QZRJpCVGs7Z4p0OJMyd1mvwbxhXFzKWLmDUitrrAhevuU8x8vtBpUo1iAiA2ShEVirYhQXONJosRRUazqHX15lrtmhEEb3l2zhrkEEwJP/B7zYq5hgl5N2swVQBHiAe2G3VDSrCTuE758p1W5+ZJTh6DIFDBgqXZtz56CNudNq8k3TYsJaN9iYuigjn57muE7bbbbQxBxboqO+6U5HHURHkpAl/0OTvZVYHH6tWIroObnViOpnGxF1ur63yzlabq1lKWqughWQdwdGlY6zcW6WpNUH/zfY1+zsVcKeFmrqABzT/o84757DWDv2+8+c+l+Ac9Xqd5pGjrHW26SRdGoFixhqeRfI5F/AbS6eZr9dp1qsIpciMxjjI0mSkQg0q326B4UEs2DgcwTgGgJ/0OUPPsxYlJUeOLXLTxlghsEJytlLjC8/+CsHZRzBJTHolo95q4tbXkAJ6aYIrXIBzpRU4SOA6yiqM6xEw4cduZnZQCNY52it3mY0i6tUadeFob3e5eOwItV4H8+FHaK2prq7TnJ3jyOIxbNJDjogB9jL9u5n7cVYE+WkQ/M7IfMj0CkGaZWxvd9hwIdpB1cH65gYv/tmf8b0f/BDZ6ZI1W7hTp9nShpPaUsPh2hsH+vxJEfanSgH2ywwG8zeTpszqlCopWW+berPJC4vH+Fq9ySO1GqkSPPXZZ2n0uqgPPkACabeHvnWj7wI+gTuauoBDEPIoqHW/1Vi47izuEWyucLoekrQ3kU/8Cs/8s3/KY6vrrFz5kFsXLtBrb1I7Okv1Vz9P8t573Hv1Jyz/5MfM/9bfPZD/H/do/1MTAxxEGUr/nJ/75n/6fVaWl3n22GmkCNj46Cq/+KM/plqvUV1d46Mbt9A3rnNqcZHa+hatuRlOPP4E5998g3O9HpVabVfh7oZF7BcrTBXgAYT9ILj6kDJISby9zRs/foVt7dggZK5aYWF2lvMXPmB9ZZlmNURW6lwLAtCCxyoNgieeYvWjq4T1BoGUIz/jYRC+cbQQY60Ae13gnSvvPnjYWhCCeG2VpNMhjEJsp833uwGvqgrHzj3GVxePcfXqFVZMxpnGDLJex9YiOlevMZckLDz9FKpSua8iKPYAhg6apUwV4JCUYr/fq/MLqHqDOKzSDWrc3WxzqXud00fmsDojSVLmalVqQUi1XkNby+qdZS53E77w3OdLZRJKDjiVg5v5QvA76xrTLOCQLMEeSw9rLdVWiye+9GW2E8221nymXuNLUvBENyaUimMnz/DI6bPMRiEzJ5eoLR4lrFdZQdA492T5XoPC38kFGBTwXmnhtBz8kDHAfiZ3v3jgq3//H+BsRiAtnz8yz28fX+I5mzGz1ebpuIdauUOaxej2FqbVoqckttGkefr0gALsL9RxLvtObAywM83aqRCjysc7hXH02BI1BaE1SGC2FmGlIO710MayIA1EIdWtTY6EIedX7sLiIs35+U+0cicBEp44IGivYstuF1wqhQlCAqmQgLCWllI0nKHjMmyjSVVIMiewvQSx0aZWqewJAn0ahD8RLuBhHiufM5AOFjUBKYr6gCW0mqYEqzUUJWbnUFJCpfrw8ccOCzQlhBxC8DcqDtjJDbgPFh4ICEHinMXivBWQCgFUpCRLe2RW+9cIEM4RtGaG3mUv0ud+6eo4E0ImJg3cs+Czn1VwDoHDIRDOi9RJMM6hrUHrGOsa3trn+EGzUR+yI6Py+YPgAQ+CGUwtwAGtwG4XePc824GzgEMKgcz5gg4w1iCtwRkLxpLbCqJarcQA9rNEu1mGSTjGXgEOcsH3o2Mj/PoHhxh8L2cBQaBCryM4QCCsI4ii8rUPunonKRWcmCxgr5U1yj0MgzWFKfc//n+JBVwpYFFaCwGonBEsDtGKTUmhh2wZ9sLnh1ahc9iB1MAiMIBREVZVsCIACVYInAwgCAlUUIaAD9qIMklxQDDOAj5oS9h+cYAQgkiAsppAp9QqFZwEZTNqSKTLiKyhqjWRyVBJPEQH+7T2BY61AjzIqhuFGBaMYIBOkvL2dgZnz1A59Qi/XNvgWrtHaiKkcUTBDI3KAs/OH+OFIyf46Fe/QqXW3PMzdotDJk1hJpYUepCqoMvl0IljLsaGmdlj1E6d4621d7hiAlpLZ+nFMTrLmA3qrDbnqM0tcu8xWAgqOS6wfxVv3FO9T6UC7OciPKrnBZIkCdsbG6zdvs3q3BzxxgYnZuc4c+oRtjttrnx4me69e6xdu0F3dZX28jKVARTg0+wCJpoUup9gCgXpdbs4AXGaEoYRzz79LM1mk+bMDEFY4cknn+H0mbNstttoawmiCIE4kOU56OPjig0Ek7LKR1X+9lOI4rkrKys0G02eeOIJlo4dY2lpidm5WY4sHKFajXA4wiCgvd2m2WyytraGVGrPgHO/OGRSsIGxUoC9/PqojuCddLDdwKCtrS1azRanz5zG4mjNzqDCkPZ2h0azTqvVZOHIETrdbebn5rhy+TJhGIwM8kZ9j4NmLVMFeIgVvzO92611fC8hZFpz8/ZN3n3nXWq1GhsbbXRmWF5eJgwjlBKEkeTE8RMkj8Wsrq6yuLQ0Mshzu/ADd7NA4x4/TEQa6B6gMWNQSMXja6urLMzNc+b0KR49d464F3P+/Htsb28RRRWSJAEBc3PzaK29kqyvj/yMB3EB097AQ47091KEnWyhwed2trcIAtjubHH79g02NzdZ31wlS2O6scBaQ7PRJAgEgVIsLR3jyocf7gkuTdpKn0gFOCgtfD8/HFYkme1y/v23iAJFtVqjGydsba2hlCeLbLbh1Onj6DTmM889x4dXL5JmKVEYHTgb2amAk6AUE5UGjiR97GEhZN7UcevmTQIVUK1UqFWrhGGEVJIgCPIfRRAECEAbzdzcHNYa1lZXHyiVmzThT5wC7Kzy7eZzB2/TNOXO8i0CpQCHsaCtQziLwCJysgjOkmUJSRJTrVQJlOLWrev559oHslDTcvDfIAi026SOQjh37y1z69YNgjDAubzY66k/+Wtc/rsjy1I6vRiHpF5vcOXDy/n7TW6QN9FZwEECr90Cv+L+h1cus3JvhSCIAIEQIIRDYYik9dxAAdY60jQhTmIynXFs8TgXL174VAl7oizAQS74bgSQweOtt96kF/dQQdDv7xCurBR6F+APrTVJEtPrdjh96hGuXb9axhIPA/JMAjA0ES7gQUgWxe9FAPjWW78E4XlAngvocvl7+lchfSEcOktI4h7bnW2Wjp/g3spd7q3cnRaDxi0d3K05ZCcesLx8h/Pn3yEKo9z05y7AWZyzQ+UegchdQJduZ4vZmTkCFfDO22/uGQh+Uis2VYBDTA93cu9ef/01bt2+SRgG/eqegIIlXMQD4EA4rNYkcUKv1yEIFCdPnOIXr/9sKBDcy7xPYi1gIhVgcJXvxQv8y798mSzLvPBzQYuc+++sLXWB/NZYTZzEdHtdkiTl8cef5M03X8dai8y7iyaR9fOptQC7DYmUUrK6usLPf/4qURDkLWGyXP3OWQqaaBkXCrBGk6axJ5BsbfH0rzzD7Tu3ee/9d307mbUPVfKdtoYdst/cLfAbNNM/+emPuHb1Kkqp/oSPPAh0znhrIFzpFoQQGKNJ04wkTeh0tzh6dImjRxb5zkvffGhBjjsqOLYbRhz0OcNYgF/9OMdffO8lkiTBWIssG0H69n4oAMxPG6NJ4h69bpc47oGAr3z5a/zw5b+g1+uhlDxw589uvIGpAhxyJjAICBUm+tKlD3j1xz9CKm/+oU8Q9RbA9Z2/8Oc8idiSpTG9uEuaZXS7HT73mee5t3KPH7/6MrC/G9ipmOOeEchJWP37FYF2Hi+99C3uLN9BSt/uLYXqYwCwQ/j9W4clSxOSJCGJEzrdLgsLRzlz+gx/8uL/GSnYaRr4N+D/d9slZPg1DqUU7c0NvvXtbyKkxOYoXxCGSCmRO6ieQ8qQ300zrwC9uEsSx0gp+OpXvs5Pf/ZjLl+5+NCo4FQBDtE6jBKAtf7cK6/8gA8+uEAYhmAtgQoIghBZIIHlqh8YJUO/c1BnqQeE4g5pltDtdfnC81+kVq3z4jf+KNcTt6812q9vYaoADwDw7IUAFkGZlBKtM1588f9itM7zfEcQhCilUEKWvh7nysCP4pwAKQRap2RpQtzr5ooQc3ThKF/64pf55p+/yObmBkqqA7etTy3AIeT5+wWCRWD25puv89prrxGGIc4YlFQEYYiSohSwl7+9T0gCBwJMoQBxjzTukqUJxmh+7YUvc+fuHb77vW+VnzkKj5i6gL+BuGAn9FsUfr7x4p/Sbm/meI8jCAKU8jCwEjJ3AX1LUN4K2weDrEanMWkSkyU9siyh1+3w2NlznD1zlj/6k/+F1nooFniQSSFTBTiEzGBwtRWr//q1j/nh//sBlTBEa4MUgjCsIAvBS4HI/1qXj4vzWUExNMLfWmNIkh5ZmtLtddFZRpzENFtzfO2rX+ett9/g9V++ViKDk2byJzYI3O9Cf/elb3P7zi2CIMAaQxRGBCpA5qZfCoGSMs/3PQrohe4QxdAI4QO8OOmSZZo0ScjSBK01Wmd85Yu/zszMLH/yp//7vpRwUjODsd41bK/oulAEpRS9bpeXXvo2Evz+v1L4/j5RDAgTZTkYRAkFD5lv+iPmk14nLw33vCvIfExw4vhJvviFX+OHr/wFt27dHOkGdvvu0yzgEP1/P/XzJvivXv8577//HmEQoHVGFARIqUqMXzA4Rs4CJq8LFO/phjKCNIvJ0pgkzUgzjc4ysjRF4PjaV/4W7fYm3//Bt3cV7CQVhT4V3cEvfefbbG9vY53FOVAqLNu6+yucPgm0RARF7iK8pZB4wEnrlCSJybKMJMvQWpNlKUma8Ni5xzl96hG+891vlWXigyjBuM4RnjgFGAz+pJSs3LvLz372U6RSpJlBSkkYhgghkFL5qF/2ASA/9s0LX0iHEBYpLVLmSiAE1hjieButfXk4TTPSLCPLMuZm5nn+cy/w9tu/5NKlCxPbFDrWCrAXANRXBG/+f/7zn3Lt2jUflRtDoIK89DuQ5hUQsJBYa/LysEMKh1KFAugyE3DO0os73vQnKZnJSNOUNNNIJXn+c18gTmN+8MPvHRgJnCrAJ0j9RptY/9V/9Jcv0+v1IGf4DI53K56D6E98d3Zw+JNBSoNSBiW9IiD8TlNJ3PUWIInROsNYS6Y1cZLw6CPnOHn8FK+++grWWs85gImo/k18EFhc6IL189Zbb+ZsHm/+VQ4K9ecH5yUgMWg5BiyAdATSoqRDCovMp4lmWYrWCdqkGG3Q2uQuIWVmZpbnnn6O8xfe4dq1j+9DBifJGkwoJ9Bf7PPvvs21a9eQwgdiSikKtEdKWa78wg2Aw1qTZwUWIS1SGqTylkBKB8IipSDLknz1a3SWoHVGZgxplqGU4rPPfZ7NzQ1e/+VrpZD32kxymgYerm0A4Jev/xVbW9tlOidV0M/9fYyfwzyUAJC1GnIASApXZgEyDwiLYDHLUnpxN1/9GUL6ANJojckSnnj8CZrNJn/1+s+HhDxpreITMy5+0CVI6YO58+ffRRtf+ZNSopTM8Z28vCckImcBiL4P6FuFIQtRbA1UZBmGOO5inUNrjdUGqxOs9jHBscXjPP7oE7z73tukaVLWI/brWZgqwCGgg0II7i4vc/HSJYQUWFzf1+dVPfImUK8PojABA0JwZS3Az4jO4wKcHxDlIIl7GOsVwFiDzjTGOkBSrdR4+qnPcP36x1y9+tGQwHejjk9xgEM4imDr0qWL3L277Ov8eVBYon6Q5/7D/B/nwI7q8ClRwYFhUECapRhrMM7HDsZkZNqQab/txKOPPEan0+G999+9T0FHWbKpBXhI0z/quPD+e3S2tykWcGGCc+mXgpU5CAR+m5i+i3Bls4iHh11ZDLLO+JpA3CVLU3SaorPUzxYwliRL0Vpz6sQpqtUa5997975V/iB7DEwVYI/0b7epH5cvX0JrQ38PAFX6/iF3UKB+OQbgrB0mdIk+GaRoFRPOK1GWecFbYzDGI4jGOqx1ZEZzZOEIxxaXuPDBe+V3243EMs0CDkkZpJTEvS4ffXgFgd8IqoB7h5KEovI36PHdMJuveNQh2UHzQyAw1vb9v9F5rcHm5w315gyPnD7L1atX2NxYH1rpo/z/1AV8QpdQ3N65c4dbt2/7b58rRUn7zuOAAeZ3aQV24ItlIFg+2fWnhSBA64w0S7B5P4BzFmf9CjfOEkYVTp8+y92Ve9y4ef2+lT4JQ6Mmcj7AzZs3WF/fKMe9CCkZ7PUfgAoGzDwD5t+VP26IFW4HHhNYY9FZhnMC4wQuxxWcy+sLUnDi+CnSJOXqtY/2hIOnlLBDPG7dvEGv2y1dvMhr/4NLXA5E+IXI7QARZEhLSqENK5GxxlsA5zDG5FbAN5fmW4mwuLiEUoqbN2984sB2qgAHPO7evUuapaXQpBjo/c8j/mIvoP4pAXawJ1DsMBNuRwTgheY/x7/WOYt1XhGss1hrmZ2dp15rlC5gN18/jQEO8Vi+cwdTbukiSqKHG8b8StJHnt/h8n99lz/YEjJCGZwjS72i2fz5Hk72fYjGWBqNBq3WzJACHNSVTRXgAc1lAQHfvbtceHCQ+c5fI+b7l/4+HwvngzwxZPW9UEUZ+5UBY/52Wmd9EopzOEtuATw4VKvWmJ+fZ3n5NmmaDAV9o+YXTBXgIYK+wSg6jmPW1te8SbWu5PsVgh5Aeu9L7dx9/r8PAhX2YZAyVmAHxYoXeX2h+D42r0DOzc6x2d5ka2tr6G/YuaXt1AUcwhH3YjrbnXIJ97t9ytSf+7v3/BPKsTBlM0gxJMIO2Iu8QpC7B+u8vzfGYHIgyeapYEFLm51ZII5jOp3tkang1AUcpgLEPZJeN0/V3RDpE/rDHsRwEpCvXD8noKSKScEQaWAoesgVwvaVw1qLNh4YsibfbhZotVqkaUq329nVmk2DwEOKC+I4Jo4TnBDYHRbdub7vHlj4JSw85B2cyOOBHEMob4ff0+Tl5vI7lD7dxwQ4qFWraJ0RJ0nf2Uw5gX89R5amaKMHVrsopSoGI/+BvL707c4NoYRlQuBEHwFkcG6AwBjbRwELJcozCmMNzlkqUQXrHGmuAN4diftQzKkL+ATBYHFXG+2F4vrny2LukB/oj4UTAwrQDxYK329zseZlYteHjAWeGGJdkT66fjDpKOOAIIxwxhIn8USkfhPqAvytzRG5YvUOBvtip/2mT/Xx1trmLn+wN9D/Xqx9N/h6nwaAdQNDxV0fU8iDSillGSgOxR1TIOjw8QDn+t7c5mn9fde7POmGkd4C+ClcRzk7cLBraDh7NMZgnSk3kS7/lfcFUimkUAOxwui/Y+oCDsEdFD67pHeP2uBR9OMDx4CLYMQKdHnw53ZGEDk7yBYxwP3vkBsDlJR5jMCu6d+4gkETs3XsIJfP5WZ9KNUr6wGiHAYlAUV/DoAqoOP8f+GKyWEShEMiUAjMwDwx4ZwfLZtj/4VCGOP7BOwANLybyR/XvsCxVoDdomYxUPwpArT+xRdIK+hJiRASJSAUEEhv9redxWIIsGgyrLAEubewgMaSIkldzgN0kFhNLKBaqVCpVKlW/U+95m9brSa1eq3sK9z5/cedKj62CrDbBUvSjCQzNBsthBQ06nVq1WrJ/RNS8bQ1tIzBIAmsxOHQxrEtGyAqSOVQ0hAKh7JFEChwBBgZYMPA2w8BtTDiSHubCx9colm/TbM1Q61Wp1GvI5VEqYAPLr6P0aqcVLYTABrnYyJcwOBFTNKUJNXMLRxhdmaG2dlZFhaOUKtVfd7uLP/wzk3OKEFmLWQmb/LM0EENa4wfH2ctQntYV4SBHyMnBTKUhFGICiNkVGG+WePC6gZ/vrFNs1aj2WxSqVQIgoA0TVldXfWt6TrAmL1H2Y2jMkyEAuycBr6xsUG73abb6bC5ucnm5qYXigqwzrLRqLKQ9MjabQQCZzQ201itwVmkNrRrVeIwoJEktHptrAxwSuBUgLAp1mbItEtvoUUnjNhYWyOr1UiShFqthpSSNE3Z3t6m3W6z3dnuM5PHPPWbyCBwcPUopbDWkiQJ1WqVJEnKLl1jDC5SiE4Xtrd9h7AxKGNQ2uAkaKVYqdVYnpnjkc0NImOopSlKg1IGqRQqz/HDNMHqDGMMvTgmzTKstYRhSJL4OYLb29s464by0b32G54qwD6C3m/VKOUHNTYaDarVKkopoigqlaHIBoSQOOHZQYQhKlCsVSIunTmLEJJOvckKjrW5eZ69fo260bggxBmNkzLHlyXWgs4083Nz5VQyay2VSoVut0sYhv2NKUbk/uMcBwTjaO73Oi+EGJgAIrHWUq1WMcZw/Phx1tbWcDrBYbGA9PRexPElrBQ0lWTx+HGyLKEWVlB2nmajRk1YiHs4BPbWHVQJ91qUkhRZfhiGWGuZm5sjiiI2NjYGKpL7U8HHTRkmxgWUyFXuZwuCZqEc8/PzIISncMk+SONwOKVwG5s4pYiyBBdE3G62aHbv0a1WaLbbdLY6IASVToeqGGQN+d7DKKqglJ86bnIXUAhTa02l4rejnWYBfw2rf+eFLCLwLMuIoogoijhz5gyXL19CCkmlUsG0fdHH5XV7Z2LQGu0sCx9fpVqtUYtjulHIbJISZRlCKUIcLgjyflGX7zfgMYcwDJmfn/fDo5KENE0xxvh9h8XoGsC4H2OlAHsxagfvFz+VSgUp/SbQ7Xab4ydOEiiFvX0d+ehZ3OIxxPo65uJF3Po6QiksklaaMpsm3nJ0u7hAeezPglN5i5mjJIo4IKpUEHg+wrlz56jX67z11ltUq1WEECRxDIh9gayxs6iTBQNTRvrWWuI4Lh/vdrsszM9Tr9fJ0gwXBrhuFzHTQj75JHZry0O22mAcpAg0gkwKjMsLS0b7z8r5BjgDA1SBjY0N4jhmfX2dK1euEEUR9XodrbUfRi3lWOf8E6sA96GBufnt9XplOtjZ3maz3WZtddUPisg0YmEeqzV2fR158hSiVkPUGyCLEXICoQJkJUJIiZid9/yBuTm/+htNMH6opDEaYy2tVoujR4+SpmnJB2i323S73XJY1F44xtQFPEANYJRLKPL9arWKlJJarUar1eLu3bsgJVEYooT0pVkhyb7/A9QLv0rwG7+O29iAJIVG3ReMjMZFEfR6qJkZuHUbcfoU4u5dWFjwuf2RBdyPf0KcZchckNVqtSSEFi4oGUEGmQRrMNbbxo1aNYWZLdxAu92m2Wzy1JNPorWm2+164VervurX60EQYm/cxFy/DmEASmHjGFuJcFJgL16EIMB9/LEv695Zhl4X8h3ItDF+FoEQbG1tcfHiReI4LgGphYUFarXanpPCpkHgQ1iA3R6XUpbsm7m5OT8fKAhQSiGcwwUCe/cu7t4qdn4B++553xzU3sKurCK7Pc8IThJEpQpCoL/9ErJWxX7v+9jWDPL1N6FWhaUltJT54CjfJHL06FGPOObzg4L8s0tekZicIDAYZwuw2+PFU6IoIkkSbt68ydLSElprQimJqlXcjRvozU1EpYJLEpw2uEAhtzskUYQOQmQYIbSmmiReaFsalMJtb+GiioeT80HCjUYDmTemRFFU+nznHEmSkGXa706a4wdS3g8Bj6NSTBwtXAhYWDiCUoogCOj1eqyurlKpVDh+/DhZlpElCSIIoVLJXyMRgUIYg7QGqyS9Rp24UkWHEco5hLU+5RMFVUxAEdQJSZKm+XCKHmtraywuLhJFUemOer3evsKeUsIOxTIIatUqi4uLHD16lEcffZS5uTk+/PBDWq0W8/NzfmikGGoWRlhLNjPL1rHj2KhKo9el3uuhjKHbbNJrzWCDwG8sKYTnCOctRyof/dLtdokqFdbW1piZmSEIArTW9Hq9+3YXn5Q0cGKQwMEjzTIajQazs7MALC4u0u128/QwK1mZJc8zF6RTiqTepBsGRL0OUZKSqgAZKALnUBvrREUxqaCPO4dQgkazSbK1RZZlbGxscO/ePbrdbqkAjNhKbtyng4wlEniQrVmtNaRpShiGOQ5fodlosLmxQbVSIUhNSQZ1OUHUCUG0vk60scGsc2AM0lqcUijrW8WUlFgVeB6hyAsKQpIkKTrL/HY0efq3tbWFtZZ6vU61WqWdcw8eRqGnCvAAftJaS5pm+W3K7OwsYRj64owxVFVASD47IF/9zllEowFKgtZ+7yApcHGG6HQQR+c9n08b6PUGB8jkG0hYNtttZmu1cmB0p9Nhfn6eNJ8foJQamkE4dQF/TYe1tiwChWFYpmNGaxygTYYVntlrci2wwpeEncbDvMZAGCKMZ/mqJME6izC+2cMjehbpHFoIRBQw05phtlEnjCJmZmZoNpsYYxBC9OHgB0hnpwpwAEsw1FDh+t26WZZR7OQdRRGzs7NEUeT3CLaG5vWrNBcW0TNzYCw6Tcl6PUymcdKAsmANzglUo4XUxrOIwwBVCwjCCFWJCJSiJgMa1jJ/ZIGl2VlqjTrVao0gDEhiD0knSYKSEmPsQ2EbUwXYJyB0zkfm/r4Fk7G8tsLa2j2Wl2/z4ZXLhGGEUIIoiOhlKXNCIJVEFhYi06S9bYT1K1sA0jm/oSQuZxULnBQ4qXBSkjnLsXgbfepRnjyyxHyrRb1ep1FvUq/XqTdqtJpN3rvwLt/4sz+mWg1HuoApI+gTWoFBC2Bt0RGE39Qx3+NXSYWUCqkk3wkrqDDyRSF8H6HGcq+9SabTfCeR3LpIP15mcHycELLci/ixmRn+zqPn+I3FY8zNzlGr1Wg0GjTqDRrNGnOzs0gF3/nuN/ZlM42jMoy1AoxqrS4mdJQXU0gvfKXykfGKqhSEwuUgh/Dzf4UgVorM5iCPEzlvcNDFiHKrOSklRgY0nEOlKd1ul0oU9YeRAwhLECjiOPal5gncPGrigsAsy/yFLno8Xb9Zs+CBWQfGDY+OdU5g8QMfB0fJDGwRMJg2+OARR2YMtoSg8x3IpEAKiRCqHFdrD5D2TfsCDsEaGJdzAV3R5p2v5iEhMgTMuL4EuP8kAwQgQdlwOtCOXmxRU3xu2XRabkRlUVIhJkjwE6cAOzeAHJr0kefs1ltlhLUYkzdvi6LNsxgI7cDJvLG7b0UKK4EYHifjR8IVQhcl2RTyXkAh/MQSd3+D6M628Gkx6BDgYSl8oFdMB+8LRAxM9xAlAjw46cvHeAKHvW8spBsYLiWE33zC4behs8aWDSFC+d5jKaVnETlIU7+t3CgK+H3p7JgdEzMuvriIUaVCrVYrkTc3YkZA0anrfbUXgpKKIAx3PH/HhNA+l7wcAFGpVMtp4UV2IPOMA/wOJGmaIqWiWq2NFPTUBXwCEIhBcwucOHGCmdk5er3YU7Zys+1KoVHet9bl28ep/uhHVzzXIqXKP8eVRBOlgpxgEiJNRq1W9zMCB6aFqtDTwJ11tLe2eO/CeRbmFzh54uR9ocY0C/ikCGCx+vPzj547x2c/8xk21tcIAt+fNzQl0jm/kxjgxR5ATs6o1mqoQHnhC0kQBrnA/WpWYUgQhDlhFKrVGkeOHPNbxRnLyvoqjWYdmacOvbjLKz96hTfefJ3f/nu/zYmTp/LvLqYK8El9/k7TX1QKgyDgd3/vX/Huu++QZhndbkiaJmhtcc6gNeVOolYpjNJeoNK3lEkhMCZDygAhQSpJGISElQpRVCUIQ2q1OgJBJQoJowpCKpK4hxSO9uYmcdyj293m7bff4MpHF3nq8Sf4l7/ze2Wr2qiG0HGNA4Qbs5rlfl+nYAX/t//6X/j9//gfCKOILDPoYmSLLSZyUAZqfpULhJT5/j9Z3vfpc3upvF8PowipFJVKlTAIqNXrzDRbNBp16vU6tVqdaiVCAOsbaywv3+SJs6f5x//kn/PCl3595O6hu/0+VYA9FGC/DuHisX//7/4tf/A//4BeLy5HtzEY0Us/9AFE3tcn811DPToopPTJXb7ppMgDvCAICAPvHoRwVKsVWs0WYRhSrUbMtFoszM3yzFNP8rWv/RZPPvu5PXkM45wJjJ0CHFQJiov58ssv84tfvMbm5iZJHLPd7eCsI8tStra2fKVOBWxttcs5AkEY+P5Bo2k06uV7RVFEpeKbQH3zpySKQoIgYH5+nvn5eaqVKq1Wi5MnT/LMM89x7NjxXYU7CSXh/w9T9Q60/zT2FwAAAABJRU5ErkJggg==
CORNARO VINO BLANCO PROSECCO EXTRA DRY DOC TREVISO 750ML [CRPED750]
1
Envíos Gratis en compras mayores a Q350 en la ciudad y Q450 en departamentos.
Vino espumoso de fermentación natural con Método Charmat.

👁 Vino amarillo pajizo brillante
👃🏻 Color amarillo pálido sutil con reflejos verdosos, y típico perfume afrutado que recuerda la manzana golden, con una leve nota de banano y melocotón.
👄 Es fresco, aromático y aterciopelado con una agradable rotundidad. 
🍽️  Ideal como aperitivo, y también acompañando entradas, pasta, pizza, arroz, vegetales asados y ensaladas de verano.

❄️ Servicio 06-08 °C
También te puede interesar

To install this Web App in your iPhone/iPad press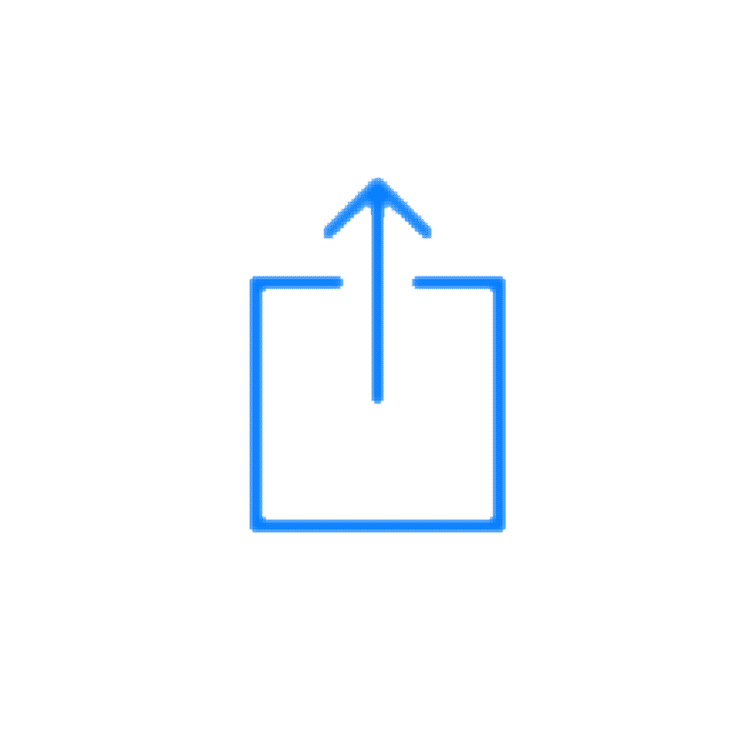 and then Add to Home Screen.